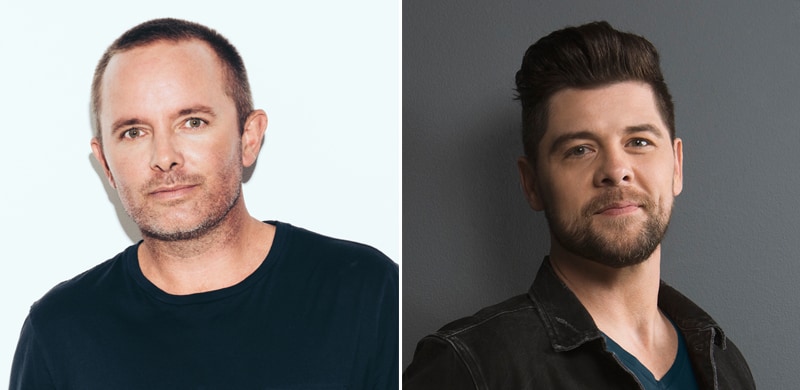 Evening Benefits the Nashville Rescue Mission, All-Star Lineup also features Country Greats Mo Pitney and Lorrie Morgan along with Grammy Award-Winning Nashville Symphony
Tickets On Sale Now, Event Held Sunday, October 2, 2016, at Schermerhorn Symphony Center
NASHVILLE, Tenn. — Jim Gray (conductor, Nashville Symphony) along with the Grammy® award-winning Nashville Symphony, are gearing up for this year's Music with a Mission on Sunday, October 2, 2016, at 7:00 p.m. at the beautiful Schermerhorn Symphony Center with proceeds benefiting Nashville Rescue Mission. The Mission serves over 2,000 meals a day, and provides over 800 men, women, and children experiencing homelessness with safe shelter each night.
"This is our sixth year in presenting Music with a Mission with proceeds benefiting those who find help and hope at Nashville Rescue Mission," shared Jim Gray, conductor of the Nashville Symphony. "This year's line-up features some all-star performers crossing a variety of genres. Performers include, country music singer and member of the Grand Ole Opry, Lorrie Morgan; country music singer-songwriter Mo Pitney; GRAMMY® winning Contemporary Christian singer and songwriter Chris Tomlin; author, actor, songwriter, and Christian music artist, GRAMMY® winner Jason Crabb; and last but certainly not least, Ghanaian-born singer and songwriter Ruby Amanfu. We are so excited about this year's show. It will be a magical night that will entertain young and old alike while helping an extremely worthy cause."
"We appreciate the tremendous support we continue to receive from Nashville's entertainment community," said Rev. Glenn Cranfield, president and CEO of Nashville Rescue Mission. "This event is a wonderful opportunity for the community to enjoy an impressive night of musical entertainment, while also giving help and hope to the homeless. Each day the Mission serves over 2,000 meals to hungry and homeless men, women, and children. And while helping the homeless might start with a meal at the Mission, we offer that and so much more. We are grateful for our donors, volunteers, and everyone who plays a role in helping us meet the needs of those we serve. We could not do this without you."
Jim Gray will conduct the award-winning Nashville Symphony. This event is also made possible through the generosity of sponsors and performers. Missy & Rick Baker are this year's Presenting Sponsor. This year's Patron Sponsor is a generous, but anonymous donor. Southern Lawn Equipment is this year's Meet & Greet Sponsor. All Music with a Mission performers are donating their time and talent to the event, with proceeds benefiting Nashville Rescue Mission. The Schermerhorn Symphony Center is located at One Symphony Place, Nashville, TN 37201.
Tickets for this benefit are now on sale, with general admission seating starting at $39. Visit www.nashvillesymphony.org to purchase tickets or call the box office at 615-687-6400. Before the show, attendees will have an opportunity to bid in a silent auction that includes items donated by performing and other celebrity artists. The silent auction will feature many unique items including concert tickets and backstage passes; and autographed items from performing and celebrity artists, including Tim McGraw and Alan Jackson. For more information, visit nashvillerescuemission.org. Proceeds will benefit Nashville Rescue Mission.
##
About Nashville Rescue Mission
Nashville Rescue Mission is a Christ-centered community dedicated to providing hope for today, hope for tomorrow, and hope for eternity to the hungry, homeless, and hurting. We provide meals, safe shelter, and clothing to those in need, as well as support and long-term assistance for those struggling with homelessness, addictions, and other life-debilitating problems. With a focus on two ministries—Guest Services Ministries and Recovery Ministries—the Mission operates almost entirely from donated foods, materials, and the generous contributions from individuals, churches, and organizations. Established in 1954, Nashville Rescue Mission is a faith-based, 501(c)(3) nonprofit, and does not accept any government funds. We are located at 639 Lafayette Street, Nashville, TN 37203. Visit nashvillerescuemission.org to learn more.
Artists' websites for additional information:
Lorrie Morgan—http://lorrie.com
Mo Pitney—http://www.mopitney.com
Chris Tomlin—http://christomlin.com
Jason Crabb—http://jasoncrabb.com
Ruby Amanfu—http://rubyamanfu.com
##
Media Contact:
Aaron Crisler
615-474-8673
aaron@conduitmedia.biz