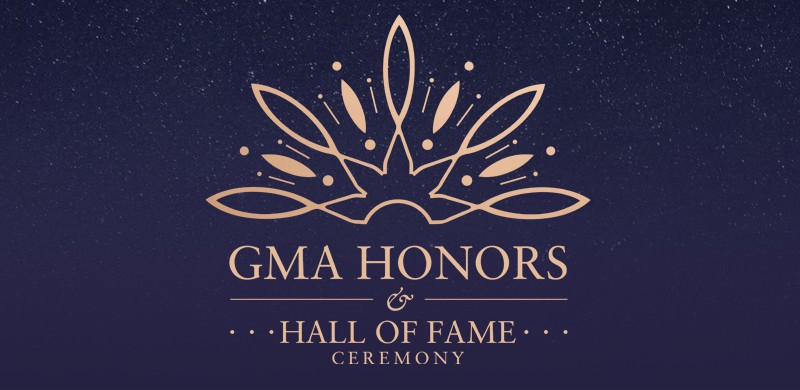 Pictured: Recording Artist Hillary Scott performs during the 3rd Annual GMA Honors on May 10, 2016 in Nashville, Tennessee. (Photo by Jason Davis/Getty Images for GMA)
GMA FOUNDATION'S ANNUAL GMA HONORS AND HALL OF FAME INDUCTION CELEBRATION WAS FULL OF UNIQUE PERFORMANCES AND HEARTWARMING SPEECHES CELEBRATING THE WORLD OF GOSPEL AND CHRISTIAN MUSIC
Airing June 5 at 7 p.m. PT/ 9 p.m. CT and June 8 at 6 p.m. PT/8 p.m. CT on JUCE TV
NASHVILLE, Tenn. (May 11, 2016) – GMA Foundation's annual GMA Honors celebration was held on Tuesday, May 10 at Lipscomb University. Hezekiah Walker, Howard Rachinski, The Nelons and Russ Taff were inducted into the GMA Gospel Music Hall of Fame. The event also honored individuals and organizations that are impacting our culture both past and present. This year's honorees were Catherine Brewton for Hope for Harvest, Jars of Clay for Blood: Water Mission, Michael W. Smith for Rocketown and the Gospel Music Trust Fund.
The event featured special tributes and performances by Amy Grant, Donald Lawrence, Donnie McClurkin, Hillary Scott & The Scott Family, Jason Crabb, JJ Hairston, Jordan Smith, Michael English, Richard Smallwood, Selah, Travis Cottrell and Tye Tribbett.
Event Highlights:
"This is so humbling because I lost my mom seven years ago, and she was my hero. I remember God speaking to me saying that the legacy must continue." – Catherine Brewton
"My pastor when I grew up would say that singing doesn't bring revival, but revival brings singing." – Howard Rachinski
"Amber, Autumn, Jason and Kelly still do a capella harmony, and your daddy has to be smiling on you carrying on this beautiful tradition. – Bill Gaither introducing The Nelons
"I want to thank all of the people who have been with us. Not just the singers. It really takes all of us together. I want to let them know that whatever they did was important to the Lord." – The Nelons
About GMA Honors and Hall of Fame:
GMA Honors was established to recognize individuals and organizations that impact our culture for Christ through music. For 38 years, the GMA Foundation has honored well-deserving individuals and groups through an annual induction ceremony into the GMA Gospel Music Hall of Fame. The event inducts trailblazers into the Hall of Fame and also celebrates current individuals and organizations within the gospel music community that are making significant contributions through their humanitarian efforts as well as their talents.
The mission of the GMA Foundation is to foster an appreciation for the historical development of gospel music and its impact on our culture. The GMA Foundation is a national 501(c)3 nonprofit organization.
##
Getty Images photo link
Photo credit: Jason Davis
For more information, visit the GMA Hall of Fame website here.
Media Contact:
Jules Wortman
Wortman Works Media & Marketing
615.260.9985
jwortman@wortmanworks.com