NEWS: FOX NEWS' Todd Starnes Welcomes Jason Crabb; GRAMMY® Award-Winner to Headline Christmas Special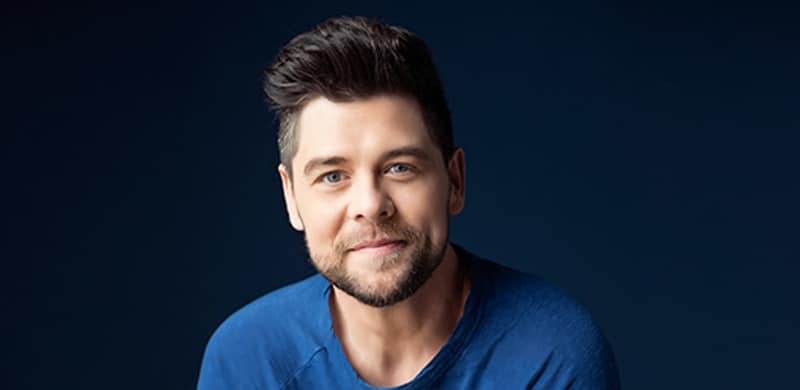 GRAMMY® Award-Winner Jason Crabb to Headline Fox News' Todd Starnes All-American Christmas
Two Hour Extravaganza to Feature 300-Voice Bellevue Baptist Church Choir's Living Christmas Tree & Orchestra, Meredith Andrews, and More!
Live Taping in Memphis, TN on December 6, 2016
Nashville, Tenn. (December 5, 2016) – GRAMMY® Award-winner Jason Crabb is set to headline Fox News' Todd Starnes All-American Christmas. The event will be taped live at Memphis, TN's Bellevue Baptist Church on Tuesday, December 6, 2016. The show is set to air on Christmas Eve and Christmas day and will be broadcast on Fox News Radio as well as all Fox News Channel's digital outlets – ToddStarnes.com, FoxNews.com, FoxNewsRadio.com, and FoxNation.com.
"Every Christmas we feature some of the best musical artists in America," said Starnes. "I am thrilled that Jason is a part of this year's program. I've been a big fan of his music for years – and I suspect he's going to bring down the house with his powerful voice!"
The two-hour Christmas extravaganza will focus on the true reason for the season, the birth of Jesus Christ, with the 300-voice Bellevue Singing Christmas Tree & Orchestra along with Meredith Andrews and more.
Crabb joins an elite list of celebrities and musical artists that have appeared on the show in the past, including Sarah Palin, Chris Tomlin, Duck Dynasty's Al Robertson, MercyMe, Ellie Holcomb, among others.
Connect with Todd Starnes:
www.ToddStarnes.com
www.facebook.com/ToddStarnesFNC
Twitter @ToddStarnes
Instagram @ToddStarnesFNC
Connect with Jason Crabb:
www.JasonCrabb.com
www.facebook.com/JasonCrabbMusic
Twitter: @JasonCrabbMusic
Instagram: @JasonCrabbMusic
##
Media Contact:
Aaron Crisler
Conduit Media
615-474-8673
aaron@conduitmedia.biz