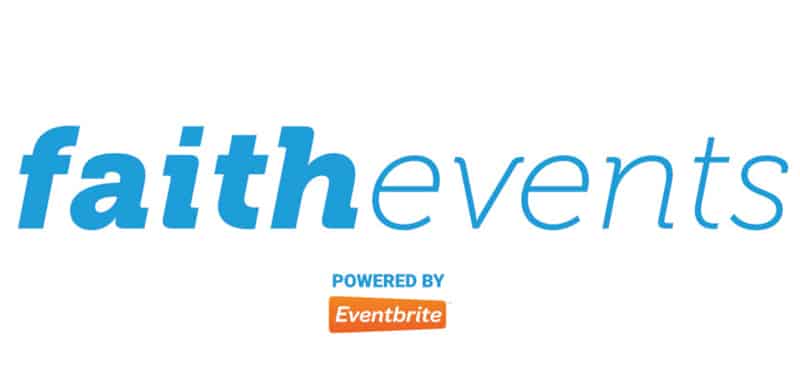 Powered By Eventbrite, FaithEvents.com Is Now Live
Nashville, Tenn. — 31 March 2016 – FaithEvents has launched as the premiere destination and ticketing solution for faith-based events, powered by Eventbrite, the world's largest self-service ticketing and registration platform. The online destination combines Eventbrite's powerful technology with the editorial knowledge of faith-based event experts to provide a trusted and delightful experience for both Christian event-goers and those interested in hosting their own faith-based events.
FaithEvents currently offers thousands of family-friendly events, including concert tours, festivals, performances, conferences and classes, in hundreds of cities across America.
"We are thrilled to launch the premiere destination for faith-based events with Eventbrite, one of the most respected and innovative companies that powers millions of events around the world each year," said Jason Jenkins at FaithEvents. "Our mission is to connect Christians to a wide variety of local, family-friendly events they can trust while also encouraging people of faith to turn their passion into a business with easy to use tools for hosting successful events."
"Eventbrite is focused on delivering a vibrant collection of live experiences that fuels people's passions and enriches their lives," said Julia Hartz, co-founder and president of Eventbrite. "We're delighted that FaithEvents will help people easily find and buy tickets to experiences that match their interests while also empowering anyone to sell tickets to their own faith-based event."
To find local faith-based events or learn more about how to host your own, please visit faithevents.com.
About FaithEvents:
Faithevents.com, powered by Eventbrite, is your premiere faith-based ticketing solution covering all of your family friendly events including concert tours, festivals, performances, conferences, classes, and more. The power of Eventbrite technology comes together with Faithevents.com to create a faith-based ticketing platform with top of the line technology, faith-based event experts, friendly and knowledgeable customer service, and superior event marketing. Faithevents.com is the new destination for all Christian events!
##
Media Contact:
Merge PR | Stacie Vining & Lori Mahon
Stacie@MergePR.com | 615.260.4679
Lori@MergePR.com | 615.579.1266