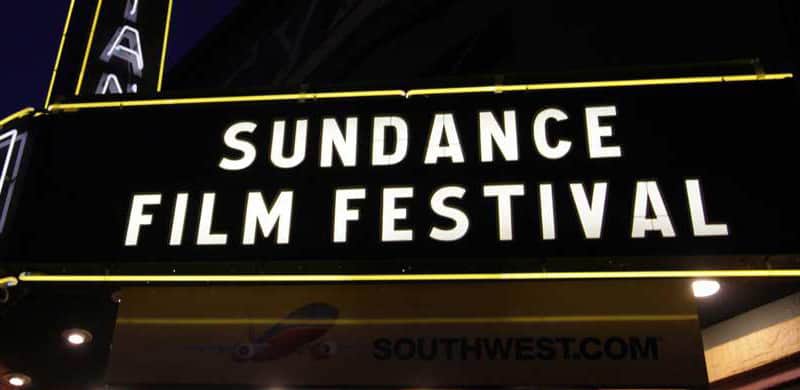 PARK CITY, UT–(Marketwired – January 14, 2016) – Religion in movies — a mix of art, money and message — stirs it up for filmmakers at Sundance this year, Thursday, January 28, 4:30 p.m. at Filmmaker's Lodge. Gray Media and Ribbow Media, in association with Lovell-Fairchild Communications, present the second-ever Faith in Film panel. (Last year's panel was standing-room only.) Reception to follow.
"Cecil B. Demille's 'The Ten Commandments' and Spencer Tracy in 'Boys Town' belong to another time now," Tim Gray, founder and president of Gray Media said. "In 2016, faith in a film is a differentiator, a flash point, and the tension turns up the conversation. We're asking what works, what hasn't, and why." Gray's Faith in Film conversation this year unites Ash Greyson whose Ribbow Media specializes in marketing films digitally, including many top faith-based hits; Daniel Lusko, director of the faith-based thriller 'Persecuted'; and Nancy Lovell partner at Lovell-Fairchild, a publicity firm, 13 of whose recent faith-related movies have opened in the U.S. top 10 box office. A fourth panelist is to be named.
"Ribbow recognized key new trends years ago and acted on them," Greyson said. "We're eager to talk about what we're seeing now." In the past 18 months, Ribbow's work has covered 50 films, many aimed at niche markets — from the faith blockbuster "God's Not Dead" ($60 million box office), to the indie "Dear White People," ($31,000 PTA in 11 theaters on opening weekend).
"The panel is one part marketing, essential to paying back investors," Gray said. "It's one part message, and one part filmmaker/artist. Let the games begin."
About Gray Media.
After studying film and television, Tim Gray worked media on both the faith-organization and agency sides. Thirteen years ago he formed Gray Media to help outreaches tell their stories through media. When the faith-in-filmmaking boom struck, Gray Media was sitting on go. "Most agencies specialize in film or online or outreach. We do all three," Gray explains. Besides work with secular networks, Gray Media operates in 200-plus countries for many of the world's largest churches and faith organizations.
About Ribbow Media.
Ribbow Media Group was founded January 2014 by Ash Greyson, former editor-in-chief at beliefnet.com, and widely regarded as a trendsetter and thought leader. Employing strategic social media relationships and SEO optimization, Greyson led Beliefnet to a more than 400 percent increase of monthly visitors. Ribbow is a full-service digital marketing firm intending to lead in social and digital advertising, using proven data mining to create targeted modeled audiences.
About Lovell-Fairchild Communications.
Lovell-Fairchild speaks faith-in-entertainment for client studios such as Columbia/TriStar, Sony AFFIRM Films, Provident Films, Samuel Goldwyn, Sony Classics, Universal, Lionsgate and The Weinstein Company/Radius. Of LFC's 25 most recently completed theatrical campaigns, 13 opened in the top 10 at the U.S. box office; 'Twenty Feet from Stardom' received the Academy Award for best documentary.
About Sundance Film Festival.
Robert Redford founded the nonprofit Sundance Institute in 1981 "to foster independence, risk-taking and new voices in American film." Now one of the largest independent film festivals in the U.S., through its programs, Sundance helps discover, support and inspire independent film and theater artists from the U.S. and around the world, and introduce audiences to their new work.
##
Media Contact:
Michael Conrad
Michael@Lovell-Fairchild.com
214-616-0320