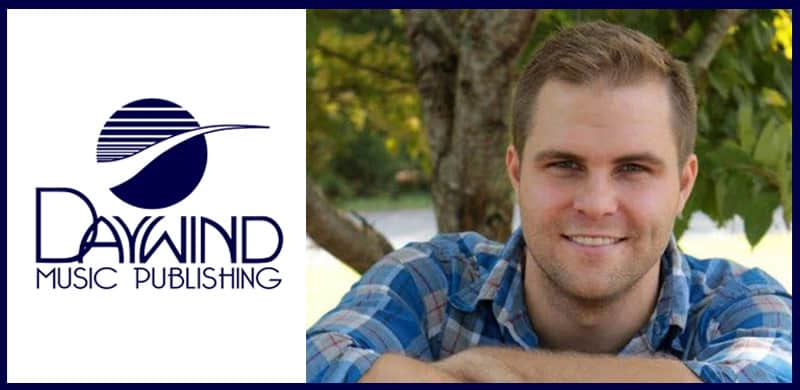 Hendersonville, TN (August 10, 2015) – Daywind Music Publishing is excited to announce the promotion of Joe Dan Cornett to Assistant Creative Director.
For the past year, Joe Dan has served as Catalog Manager for the company, a role in which he will continue to oversee. During his tenure at Daywind, he has demonstrated an impressive amount of talent, drive and knowledge within the publishing world, proving himself an asset to the company and his co-workers. In his new role, Joe Dan will assist VP of Publishing Rick Shelton, and Senior Creative Director Chad Green in their positions, including song pitches, songwriter development and venturing into Film and TV licensing.
Joe Dan's resume includes major market tour managing and more recently serving in the Film & TV licensing department at BMI. He also currently serves as worship leader at his home church, giving him a solid foundation from which to excel within Christian Publishing.
"Joe Dan Cornett consistently demonstrates the ability to know a hit song when he hears one; the acumen for the business of songs; and the heart to serve songwriters," comments Rick Shelton, VP of Daywind Music Publishing. "He is an impressive young man with the talent, personality, and determination to make things happen. We are excited to open this opportunity for him to serve the music community as the newest member of the Daywind creative team."
Chad Green, Senior Creative Director at Daywind Music Publishing adds, "Joe Dan has a knowledge of multiple music formats which includes the core CCM and country markets that will provide an invaluable asset to our team at Daywind. We are very excited to continue pushing into these areas as well as venturing into further markets. It's truly a great season for the Daywind music family!"
Daywind Music Publishing services an impressive roster of acclaimed songwriters including Jason Cox, Gerald Crabb, Chris Cron, Michael Fordinal, Ricky Free, Marty Fundeburk, Joseph Habedank, Scott Inman, Justin Kintzel, Aaron Rice, Kyla Rowland, John Darin Rowsey, Belinda Smith, Sue Smith, Sam Tinnesz, Aaron Wilburn and Dianne Wilkinson. For more information, visit facebook.com/daywindpublishing or email info@daywindpublishing.com.
##
Media Contact:
Dani Phillips
publicity@daywind.com