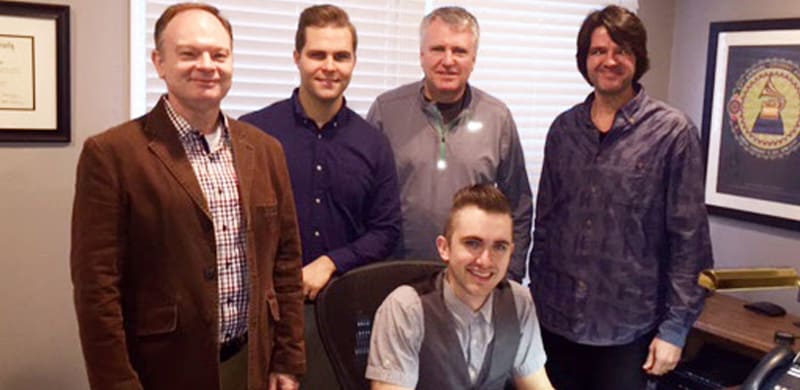 Hendersonville, TN (January 12th, 2016) – At a young age, Brandon Sharp felt the call on his life to write songs for the church and to draw others closer to Jesus through music and other creative elements. He has pursued that call throughout his life through songwriting and leading worship at churches across the country. It is with great pleasure that Daywind Publishing announces the addition of Brandon Sharp to its growing staff of talented songwriters.
A graduate of Liberty University, Brandon now serves on staff at Long Hollow Baptist Church located just outside of Nashville, TN. Brandon and his family are fully invested in their church family and are actively involved in a variety of ministries through Long Hollow.
Senior Creative Director of Daywind Publishing, Chad Green offers, "Brandon brings a certain passion and skill set to Daywind that we've been seeking for a long time. As a worship leader at Long Hollow, he knows firsthand the needs of the local church and it is truly his heart to serve the church. Add to that his songwriting and production skills and Brandon is a perfect fit for the Daywind Music Publishing Family!"
Asst. Creative Director Joe Dan Cornett echoes Green's sentiments, "I couldn't be more thrilled and excited to have Brandon as part of the Daywind family. It has been apparent since the first day we met that he loves God, his family, and serving the church. With his programming skills, songwriting craft, and understanding of the local church, Brandon will be an incredible asset to the Daywind Team."
Daywind Music Publishing services an impressive roster of acclaimed songwriters including Jason Cox, Gerald Crabb, Chris Cron, Michael Fordinal, Ricky Free, Marty Fundeburk, Joseph Habedank, Scott Inman, Justin Kintzel, Aaron Rice, Kyla Rowland, John Darin Rowsey, Belinda Smith, Sue Smith, Sam Tinnesz, Aaron Wilburn and Dianne Wilkinson.
For more information, visit facebook.com/daywindpublishing.
##
Media Contact:
info@daywindpublishing.com