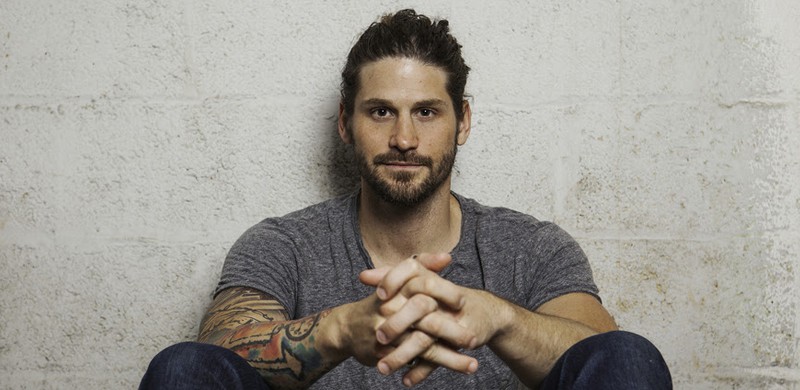 Yellow Balloons Set To Release February 17 With BEC Recordings
NASHVILLE, TENN. (JANUARY 17, 2016) – David Dunn premieres a new live studio music video for "I Wanna Go Back" exclusively with CCM Magazine today. The single is from his forthcoming album Yellow Balloons, which is set to release on February 17. "I Wanna Go Back" is continuing to climb the charts and has landed in the Top 5 on the Hot AC/CHR chart and debuted in the Top 30 at AC Monitored and Christian Airplay chart this week. Watch the video:
"We almost always talk about little kids in degrading terms," shares Dunn about his single. "'Stop acting like a kid. Act like an adult.' If you look in the Bible, the majority of the time Jesus speaks about kids, it's almost always in positive terms. He's encouraging people to be more like kids, not less like them – especially when it comes to faith. When I was a kid, the only things that mattered were that Jesus was – He existed – and that He loved me. The rest of it didn't matter," he continues. "'I Wanna Go Back' was very much a wishing to go back to the time where I hadn't gotten so smart that I became stupid."
Yellow Balloons was inspired by a personally tragic event during a rare visit to Dunn's hometown of Midland, Texas, for a show, he stopped by his sister's house to visit his two young nieces. Before he left, his sister put the youngest down for a nap, but she never woke up. To this day, the cause of death remains illusive, leaving the family with a broken heart and a well of unanswered questions. Over the course of nearly nine months, Dunn channeled his grief into his sophomore album for BEC Recordings.
ABOUT DAVID DUNN:
David Dunn hails from Texas and after graduating in engineering from Texas Tech University, he spent 13 months in Africa doing mission work where it became clear that he would pursue music full-time. After appearing on NBC's hit show "The Voice," he released his debut album Crystal Clear in 2015 on BEC Recordings. His debut album produced the Top 20 radio hit "Today is Beautiful." Dunn now calls Nashville home and has had the opportunity to write with some of the Christian community's finest songwriters, many of whom he collaborated with on his sophomore release Yellow Balloons, a synth-soaked pop album boasting heavy beats and honest, heartfelt lyrics.
For more information, please visit:
DavidDunnMusic.com
Twitter
Facebook
Instagram
##
Media Contact:
Merge PR | Lori Mahon
Lori@MergePR.com | 615.579.1266