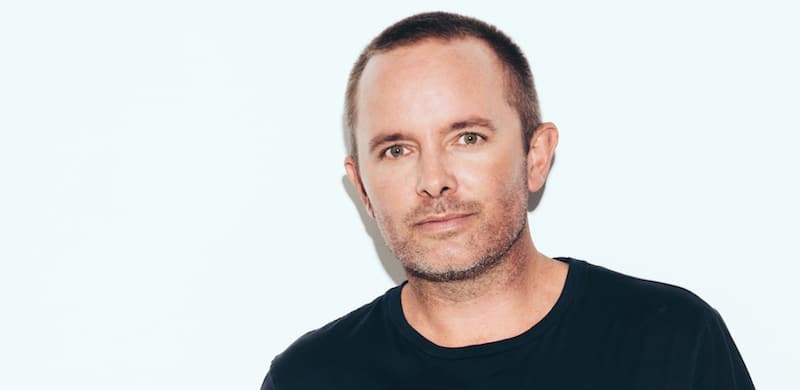 On sale Oct. 4, book releases just prior to Tomlin's new album with single of the same name
Nashville, Tenn. (September 6, 2016) – Chris Tomlin, Christian worship leader and Grammy and Dove award-winning music artist, has written songs that are sung by more people on a weekly basis than any other songwriter in the world. Now, his most recent single and K-LOVE "Song of the Year," Good Good Father (written by Pat Barrett and Tony Brown), lends inspiration to the children's picture book of the same name, available Oct. 4, 2016. This delightful story is Tomlin's first book for children, co-written with Pat Barrett, and will leave little ones with a greater understanding of who God is and of who they are because they are loved by Him. Good Good Father will be published in partnership between Tommy Nelson and Passion Publishing.
"What an exciting journey to write my first children's book," said Tomlin. "Being a dad makes this so special. It's my prayer that Good Good Father helps children understand the amazing reality that we can call God our Father, that we are His beloved sons and daughters. It's a simple, yet powerful story—one that has been kid-tested in my own home and a joy to watch my girls experience."
Good Good Father is the story of a bear named Tucker whose life and townspeople are forever changed when they learn just how great the King's love is for them. Along the way, Tucker encounters a variety of curious, humorous animals who each know one great thing about the King. However, they each have limited views of what makes him good. This is a precious story that will leave children with a greater assurance that God truly is a good, good Father and they are loved by Him.
"Just as they make worship so accessible, Chris and Pat help little ones experience and understand the overwhelming love of God," said Laura Minchew, Senior Vice President and Publisher of Gift Books, Children's Books and New Media at Thomas Nelson. "Children have so many thoughts about what God is like. This endearing, yet profound book helps children (and adults) see that God is a teacher, a warrior, a doctor, a provider, a musician, and so much more because first of all He is truly a good, good Father."
The partnership between Passion Publishing and Tommy Nelson, the children's imprint of Thomas Nelson, will amplify the scope of the project and the book's message.
"We are thrilled to work with Tommy Nelson on this project," said Kevin Marks, Managing Director of Passion Publishing. "For years Tommy Nelson has been an industry leader in Christian children's books and resources. We know that many families will benefit from sharing Chris and Pat's beautiful story and foundational message with their sons and daughters, nieces and nephews—with children everywhere, to help them anchor in the deepest places of their hearts that God loves them as his precious children."
Get Connected With Chris Tomlin
www.christomlin.com
Twitter
Facebook
Instagram
YouTube
About the Authors
With 10 albums, 13 #1 radio singles, a Grammy Award, 21 Dove Awards, and two platinum and four gold albums to his credit, Chris Tomlin is among the most well-known and influential artists in music. His songs include "How Great Is Our God," "Amazing Grace (My Chains Are Gone)," "Our God," and most recently "Good Good Father," to name a few. It is estimated that each week 20–30 million people sing one of Tomlin's songs in worship. More than anything, Chris loves being a husband to Lauren and a daddy to Ashlyn and Madison.
Pat Barrett is a husband, father, songwriter, and worship leader based out of Atlanta, Georgia. He is the worship pastor of Grace-Midtown Church and cowriter of the #1 song "Good Good Father." Pat also travels with Housefires, a worship expression based out of the Atlanta area.
About Tommy Nelson
Tommy Nelson® is the children's division of Thomas Nelson. As a leading provider of Christian content, Tommy Nelson publishes a wide variety of high-quality, enjoyable products that are consistent with the teachings found in the Bible. Tommy Nelson's award winning products are designed to expand children's imaginations and nurture their faith while inspiring them to develop a personal relationship with Jesus. For more information, visit www.tommynelson.com.
##
Media Contact
the media collective
Kirsten Grenier & Velvet Kelm
kirsten@themcollective.com
velvet@themcollective.com
615-591-7989
www.themcollective.com