Chris Tomlin Announces "Good Good Father Tour" Sponsored by Amazon Music Unlimited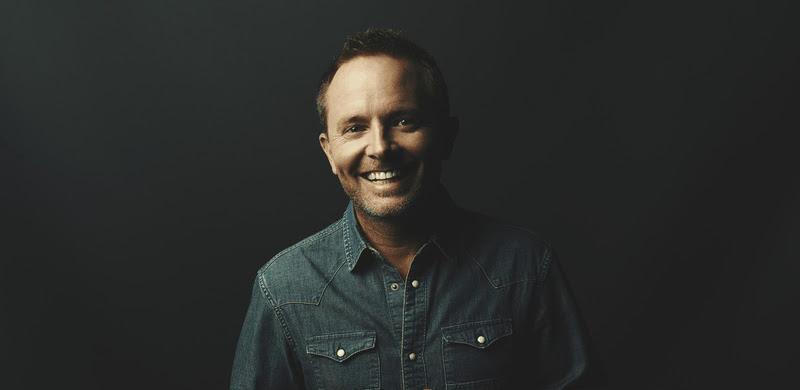 Nashville, Tenn. (Oct. 12, 2017) – GRAMMY® Winner Chris Tomlin kicks off his "Good Good Father Tour" tonight in St. Charles, MO, sponsored by Amazon Music Unlimited. Additionally, Tomlin is releasing the Never Lose Sight Tour Edition album, featuring five unreleased live versions of his biggest hits, including "Home," "Good Good Father," and "Our God," available to stream and download exclusively on Amazon Music Unlimited, which offers a free 30-day trial for all new customers.
"I'm excited to work with Amazon Music on the 'Good Good Father Tour,'" shares Tomlin. "I've created a special version of my recent album, Never Lose Sight. I've added 5 live recordings exclusively for Amazon Music Unlimited subscribers."
Hitting 18 cities across America, "The Good Good Father Tour" will also feature special guest Matt Maher along with Pastor Darren Whitehead, who will be sharing from HOLY ROAR 7 Words That Will Change the Way You Worship, a book collaboration from Tomlin and Whitehead that released earlier this week. For the latest tour schedule, visit www.christomlin.com.
About Chris Tomlin
Likely "the most often sung artist anywhere" according to TIME Magazine, Chris Tomlin is among the most influential artists in Christian music. Selling over 7.5 million albums and 10.7 million digital tracks, Tomlin has 16 No. 1 radio singles, a GRAMMY® Award, three Billboard Music Awards, two platinum and five gold albums to his name. Honored last fall as the fourth recipient of the SoundExchange Digital Radio Award, recognizing more than 1 billion digital radio plays, Tomlin's latest album Never Lose Sight along with his new book Holy Roar 7 Words That Will Change the Way You Worship are available now.
About Amazon Music
Amazon Music is the destination for customers to have the most choice in how to access and listen to all their favorite music. In addition to streaming with Amazon Music Unlimited (standalone, on-demand music streaming service) and Amazon Prime Music (included in Prime memberships), Amazon Music offers a wide selection of CD and Vinyl, including AutoRip on more than a hundred thousand albums, and tens of millions of MP3 songs to purchase and own. For more information on Amazon Music visit www.amazon.com/amazonmusic.
Connect With Chris Tomlin:
Website: christomlin.com
Facebook: facebook.com/christomlin
Twitter: twitter.com/christomlin
Instagram: instagram.com/christomlin
YouTube: youtube.com/christomlinvevo
##