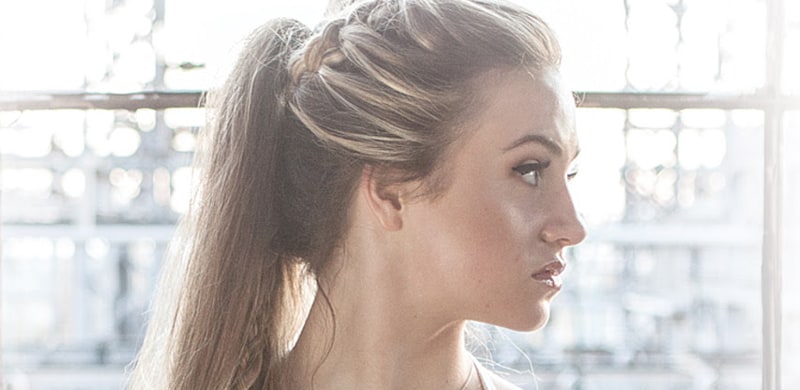 Actress/Pop Christian Artist Abigail Duhon Signs with Los Angeles Based DREAM Label Group
New Album to Release Winter 2016 and Includes New Single "I'm Not Ashamed"
New Orleans, La. (August 3, 2016) — Actress and Pop Christian music artist, Abigail Duhon, has signed with DREAM Label Group that is based Los Angeles, CA. She will join a diverse roster of 40 national and international artists, which include releases from Soulfire Revolution, Press Play, Jonathan Thulin, Satellites & Sirens and We Are Leo. Duhon is scheduled to release her new single, "I Am Not Ashamed," Sept. 2 on all digital music outlets, with the music video having premiered on JUCE TV in July. The song will be included on Duhon's upcoming album for DREAM Label Group that releases later this year. The project will be distributed by Capitol Christian Distribution.
"I'm really excited about the opportunity of working with DREAM Label Group and becoming part of their impressive artist roster," says Duhon. "I met with them in Los Angeles earlier this year, and our passion for music and ministry was a perfect fit for both of us."
David Hanley, Founder and President, DREAM Label Group adds, "Abigail is one of those uniquely gifted and most importantly 'Anointed' individuals. Whether you hear her songs, see her in live shows, see her videos, see her movies or just spend 5 minutes with her off the stage, you know that her walk with the Lord is extremely solid and her commitment to be bold for Christ is ever evident."
"We've worked hard to find the right label partner for Abigail," explains Patrick Hess, Duhon's marketing and business manager. "We wanted a company that could understand the dual role of providing a platform for younger Christian artists, where they can create relevant music and at the same time have a voice for their strong Christian faith. DREAM Label Group provides this type of support, while delivering great worldwide distribution and a proven track record for expanding the careers of emerging artists.
Coming up next for Duhon will be the release of her Pure Flix movie, I'm Not Ashamed, that will be distributed to theatres nationwide on Oct. 21. The film and Duhon's title track are based on the tragic death of Rachel Joy Scott, the student who was killed in the 1999 Columbine High School shooting for admitting her faith. Duhon will join a stellar cast with Sadie and Korie Robertson, Jaci Velasquez, Jennifer O'Neill, and Rachel's mother Terri Minton.
For more information and continued updates about Duhon please visit online at:
www.abigailduhon.com
Facebook
Twitter
Instagram
##
About Abigail Duhon
Abigail Duhon was born and raised in New Orleans, LA, and became a dancer when she was two years old. She discovered her passion for music at six-years-old, immediately after Hurricane Katrina destroyed the family home. Duhon began writing lyrics as a reflection of her sudden circumstances, which became the song "Beautiful," and was featured on her 2014 album Right Now. Duhon became one of the youngest teen artists to have a Christian song reach the Top 100 Billboard Singles chart in 2014. Duhon won her first music award in 2015 from NewReleaseToday's fan voted We Love Christian Music Awards in the Next Big Thing category. In 2013, Duhon was selected to become a cast member of the TV show iShine Knect, which averages over one-million viewers each week on the TBN Network and other faith based networks around the world.That same year, she launched her film career with This Is Our Time. In 2014, she was cast in the worldwide record setting Christian film God's Not Dead. Her work as a featured actor has ramped up in 2016 with appearances in the recently released Caged No More, God's Not Dead 2, I'm Not Ashamed (October 2016) and Camp Cool Kids (2017). Duhon has been touring nationally since 2013, opening for such high-profiled artists as Newsboys and for King and Country, and on the popular The Millennial Tour.
About DREAM Label Group
DREAM provides artists with a genuine approach to how real artist development should be done. By allowing for a partnership as a business model, DREAM artists empower themselves to develop and carry out a real vision for their lives as they affect other people's lives with their music and message. Incorporating social media, press, radio and touring, DREAM is helping its artists grow together as a family. DREAM was founded in 2008 and has grown to 17 different divisions comprised of multiple labels, merchandise, apparel, mobile and film. For more information on DREAM Label Group:
dreamlabelgroup.com
Twitter
Facebook
YouTube
Instagram
Media Contact:
Janet Bozeman
615-472-8417
janet@bozemanmedia.com