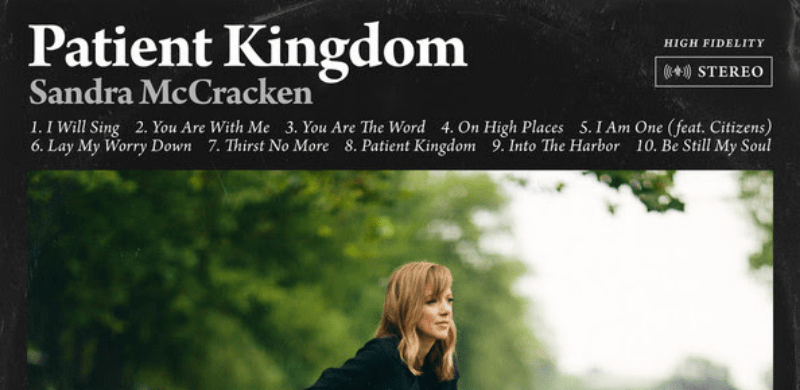 9 October 2020 – Brentwood, TN – Integrity Music announces today's release of Patient Kingdom from Sandra McCracken, a singer, songwriter, and modern-day hymn writer. Patient Kingdom is McCracken's first full-length album of new songs with Integrity Music, following her holiday album released last season, aptly titled Christmas.
Including twelve tracks written or co-written by McCracken and produced by Ben Shive and Tyler Chester, each is a stirring, reflective soundtrack of faithfulness and patience, speaking directly into the uncertainty amidst everything going on in today's world. Her writing reflects how we've had to not only slow down our plans and agendas, but to adjust or completely dismantle and rebuild them.
To achieve this, patience is required and is the common thread woven throughout the entire project. From God's patience for us to pursue Him, the patience He granted us before, during, and after the Cross, His kingdom moves in upside-down ways but it always turns out better than we expected.
McCracken shares, "There's a lot I don't know, but I know I can affirm praise to God, to be in humility of asking God questions, and to be patient – to have Kingdom patience."
With Patient Kingdom, McCracken's deepest desire remains clear: to faithfully steward the passions, giftings, and callings God has placed on her life, whether through song, word, and story, or conservation and social justice work. "If a part of my story can be a conduit of seeing God as the most faithful, steady presence we can know, those are the stories I want to tell," she concludes.