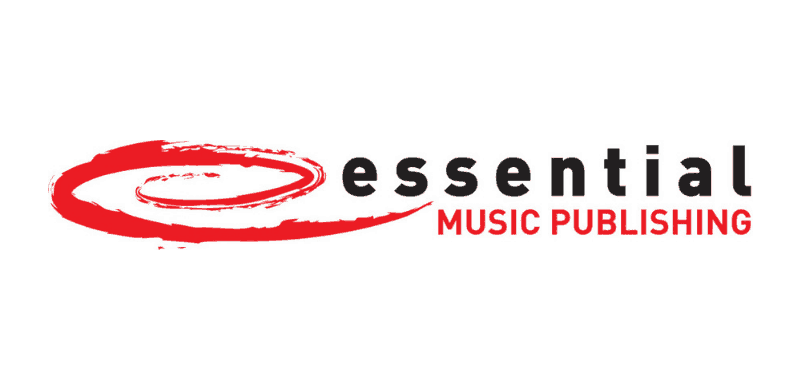 Company Commemorates A Decade Of Success – Numerous
No. 1 Singles And Award Winning Songs, Writers, Producers And Artists
12 October 2018 – Franklin, TN – Essential Music Publishing is proud to announce ten years as an award-winning publishing company. Celebrating their anniversary at an industry event held earlier this week in Nashville, many of their writers, artists, staff and other industry members joined together to toast their decade of successful songs, partnerships, accomplishments and collaboration.
In the past ten years Essential Music Publishing has grown their catalog to over 14,000 copyrights, including more than 65 CCM No. 1 songs as well as three Country No. 1 singles: "Flatliner" by Cole Swindell, and "Yours" and "Blue Tacoma," both by Russell Dickerson. In addition, Essential Music Publishing has been the recipient of three GMA Dove Award Song of the Year wins: "Give Me Your Eyes" by Brandon Heath, "By Your Side" by Tenth Avenue North, as well as "How Can It Be" by Lauren Daigle.
Many Essential Music Publishing writers are also accomplished producers and artists, including GRAMMY® recipients Mark Hall of Casting Crowns, Zach Williams, Jonathan Smith, Chuck Butler, Bryan Fowler, and GRAMMY nominees Matt Maher, Mia Fieldes, and Tauren Wells. That list also includes Jason Ingram and Paul Mabury of one sonic society, the production/writing team behind Lauren Daigle's chart-topping songs, most recently the current multi-week No. 1 hit, "You Say."
Essential Music Publishing is also home to Essential Worship, a church and worship leader resourcing platform, as well as a recording imprint that represents artists Vertical Worship, Mosaic MSC, one sonic society, Iron Bell Music and Red Rocks Worship. Since its inception, the Essential Worship label and platform has helped launch numerous influential songs onto the CCLI and streaming charts, such as "Great Are You Lord," "Open Up the Heavens," "Tremble," "O Come to the Altar" and new favorite "Stand In Your Love."
"It's hard to believe it's been ten years, and I'm extremely proud of what Essential Music Publishing has accomplished and am excited about our very bright future," states Terry Hemmings, President/CEO, Provident Label Group/Sony Music. "The Essential Publishing team has proven that hard work and tenacity can take an infant organization a long way in a short period of time. More importantly they have demonstrated that a passion for the songwriter and a love of the song will deliver life impacting music around the world. Today our family of songwriters is unmatched and the songs they have given us is why we are celebrating a decade of No. 1 songs and a highly impactful and rapidly growing catalog. I hope you will join me in congratulating this amazing roster of writers and our wonderful staff as we celebrate this first decade."
Holly Zabka, Vice President, Essential Music Publishing, adds, "Having been with Essential Music Publishing since the beginning, I am constantly amazed at the impact our songs and writers continue to have throughout the Christian music community. It has been an honor to be part of each writer's story over these last years, and I look forward to all the songs that will be written over the next ten."
Essential Music Publishing is a full-service music publishing company that provides creative development, publishing rights management and administration, licensing, royalty collection and payment on behalf of their award-winning songwriters and catalog administration clients. Since they opened their doors in 2008, Essential Music Publishing has been based in Franklin, Tennessee.
Here is a list of just a handful of Essential Music Publishing's biggest hit songs:
"Chain Breaker" by Zach Williams
"Give Me Your Eyes" by Brandon Heath
"Where I Belong" by Building 429
"How Can It Be" by Lauren Daigle
"Great Are You Lord" by one sonic society
"Old Church Choir" by Zach Williams
"Hills and Valleys" by Tauren Wells
"Praise You in the Storm" by Casting Crowns
"Lead Me" by Sanctus Real
"O Come to the Altar" Elevation Worship
"Even If" by Mercy Me
"By Your Side" by Tenth Avenue North
"Because He Lives (Amen)" by Matt Maher
"Trust in You" by Lauren Daigle
The Mission Of Essential Music Publishing: In just a few short years, Essential Music Publishing has become a vital creative community that empowers songwriters whose songs impact the world in various media and in multiple genres. From inception to administration, they strive to serve music that explores universal emotions and eternal truths. For more information, be sure to visit EssentialMusicPublishing.com.
##