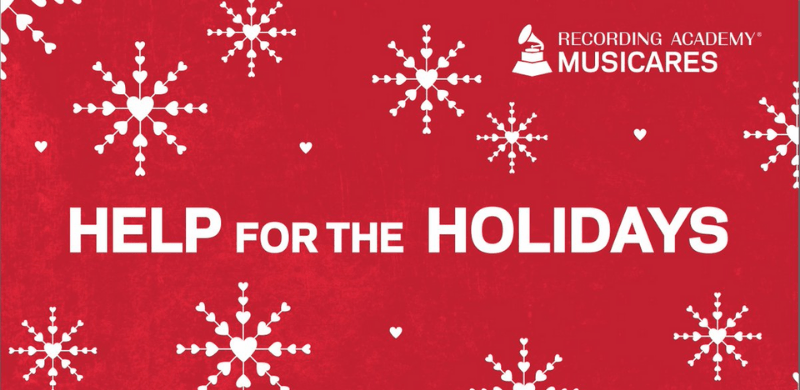 As the Leading Music Industry Charity, MusiCares is Giving Gift Cards to
Music People in Need to Cover Essential Goods This Holiday Season.
For those in the music industry, life remains uncertain as the global pandemic continues to devastate their professional landscape and additional government assistance remains on hold. As we enter the holiday season, conditions are worsening for music people, including needs for the most basic of life's necessities. In response to the urgent need, MusiCares® is launching 'Help for the Holidays,' an e-card aid program.
Any professionals with at least three years of past employment history in music and demonstrated need can apply for the $250 essential goods e-card from MusiCares. All genres and professions are eligible, including artists, musicians, production crews, technicians, business teams and anyone impacted by the loss of income due to live music event cancellations. Those with a year or more employment are encouraged to apply and will be vetted and approved based upon need. To apply, click here.
If you are a member of the music industry in need of assistance or wish to support MusiCares' efforts to aid music professionals in need, visit MusiCares.org.
##