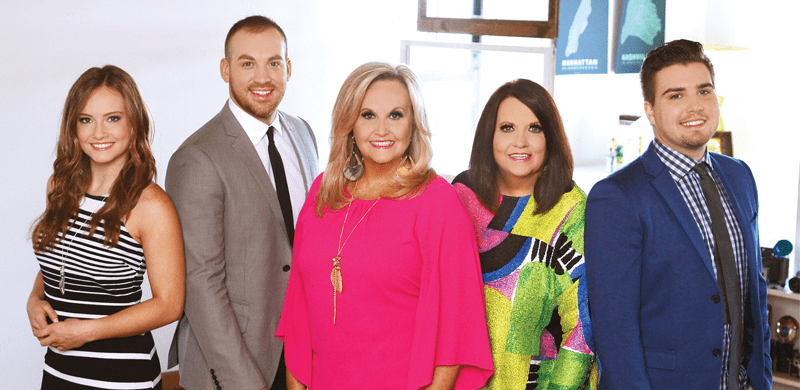 DAHLONEGA, Ga. – (June 30, 2017) – Four-time GRAMMY® Award-nominated and six-time Dove Award-winning family group Karen Peck & New River recently released a powerful new concept video for the group's new single "Hope For All Nations."
Featuring footage filmed while ministering on a recent trip to Roatan, Honduras, the song's incredible message jumps off the screen to show the group's heart for world missions and providing hope for people all across the world. Additional footage was filmed at the group's annual homecoming and featured the Wilmington Celebration Choir which also appeared on the recording as well. The concept video was directed by Scott Godsey and edited by Bryce Free.
Karen Peck Gooch said, "We are very thankful to Scott Godsey and Bryce Free for capturing the heart of Roatan, Honduras in the video 'Hope For All Nations.' They also captured the love that we have for the beautiful people of Roatan. We pray that the video will spread the message of hope through Jesus Christ."
The powerful video can be viewed on the group's Facebook page:
The group wishes the thank the following individuals for their contributions to the project: Jerry Hynds and Nicole Brady, Ron McNab at Mayan Princess Beach and Dive Resort, Elton and Claire Maddox, Edwin Martinez and the Island Singers, Romark Benneth, Brenda Grant, Daisy Rivers, Hesie Brooks, Shanna Rankin, Samaria Grant, Fredy Hyde, Russell Borden, Mazie and Natalia, Dale Jackson, and Vance and Amber McCollom, Church of God World Missionaries.
To purchase "Hope For All Nations" please visit:
https://www.karenpeckandnewriver.com/product/hope-for-all-nations/
iTunes
Apple Music
Amazon
Daywind
To connect with Karen Peck and New River, follow them on social media.
Facebook
Twitter
Youtube
##