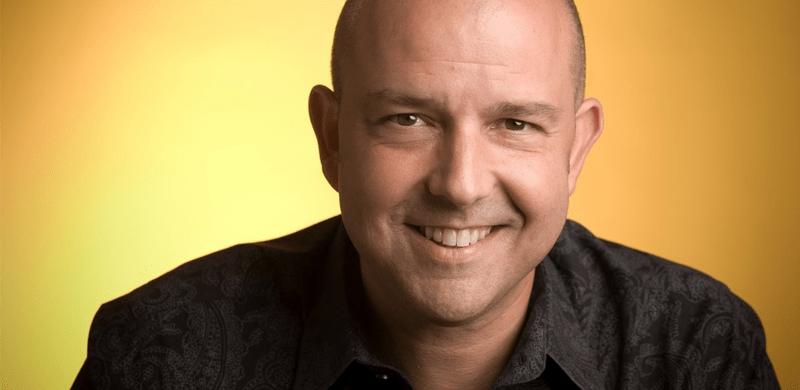 Nashville, Tenn. (June 1, 2017) – After nearly a decade of partnership with Centricity Music, Eaglemont Entertainment head Jeff Berry has announced his departure and launch of his own management endeavor, Courage Management. As of June 1, the Franklin, TN based firm will continue helping artists fulfill their visions, grow their platforms and follow their callings.
"I moved to town 9 years ago with a dream to start a management company," recalls Berry. "For the last 10 years, I've been fortunate to work with an amazing group of people at Centricity, to learn from some of the best music executives in the business like John Mays and Steve Ford – and to be around great artists. What a gift that has been! Now I feel it's the right time to start my own venture and to attempt to put into practice the generous lessons I've learned during this past season!"
With a Belief Statement declaring "Success is the result of blending Vision, Work Ethic and Gifting, but Courage is essential to start the journey," the initial Courage artist roster includes Jason Gray, Stars Go Dim, David Dunn, Carrollton, and Grayson|Reed. Rounding out the Courage Management team are Jordan Greiner and Angilee Smith, both who have served with Berry at Eaglemont, and will join him in this new venture.
"Over the last 9 years Jeff has been a key member of our staff at Centricity," commented Centricity Music General Manager Steve Ford. "As a leader of our management division he brought insight, passion and empathy to a very difficult job. His ability to serve his artists and yet lead is rare. His relational skills are an asset to all who work with him, so when the opportunity came for him to take a step out on his own we rejoiced with him. All of us at Centricity are so excited about the opportunities he will conquer and the places he will go."
About Jeff Berry:
Jeff Berry received his MBA from Baylor University, and after teaching Economics and Entrepreneurship in the Business school at Baylor University, founded CrossWind Ministries in 1994. For 11 years, Jeff helped direct Grace Bible Study, a non-denominational bible-study for college students in Abilene. Starting with 50 students in 1994, Grace grew to over 1500 students attending the weekly gathering.
Over the years CrossWind developed into a multi-faceted ministry organization comprised of Jeff Berry Band, Curiously Strong Music Publishing, and Reality Weekends, an intensive discipleship weekend for students.
Berry and his band led in thousands of settings across the United States and in England, Germany, Turkey, South Africa and Scotland. For 3 years beginning in 2004, they began leading worship at The Heights Church in Dallas, TX as well as for Dallas Baptist University, while he was serving as an adjunct professor in their Music Business program.
In 2007 Berry partnered with Centricity Music in Nashville to begin an artist management division and work to develop new artists. In 2009 Eaglemont Entertainment was named and Berry and his team began to partner with artists that were signed to other labels outside of Centricity. During his tenure he developed a wide range of artists including Lauren Daigle and country group High Valley.
Get connected with Courage Management:
www.couragemgmt.com
Instagram: couragemgmt
Twitter: couragemgmt
Contact Courage Management:
email: jeff@couragemgmt.com
phone: 615.613.7365
##