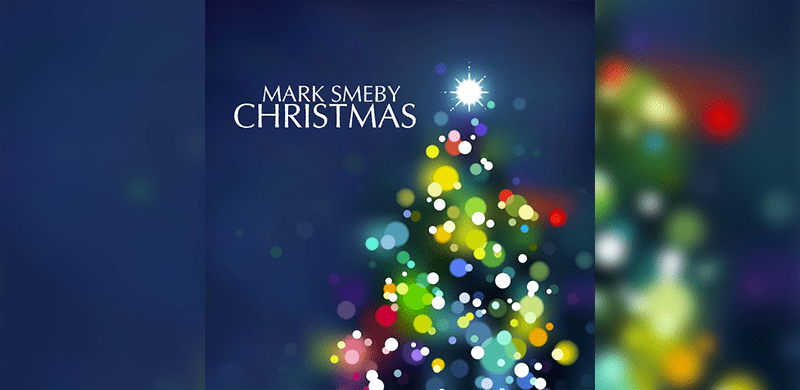 December 12, 2017 – Nashville-based independent Christian recording artist and host of the "Live Hope Minute" radio feature, Mark Smeby, holds the honor of having his version of "Mary, Did You Know" be the most downloaded digital holiday music song on amazon.com for the fourth year in a row, topping popular artists like Mariah Carey, Burl Ives, and Gwen Stefani.
Smeby is currently traveling the country on his annual Hope of Christmas tour, visiting churches, concert halls, and prisons on his 6000-mile solo journey. He's also promoting the December 12 release of the hardcover one-year devotional version of his Live Hope Minute radio feature which is currently heard on 250 radio outlets around the US and Canada. The book, releasing through BroadStreet Publishing is available through livehopenow.com and all major online retailers. The radio feature is also now available as a free mobile application for both Apple and Android devices, in addition to its availability as a podcast through Apple Podcasts and iHeartRadio.
Additionally, Smeby is being seen on television around the world this month in the airing of the Christmas favorite "The Perfect Gift," a motion picture addressing the conflict of culture vs. Christmas. The film, which cast Smeby as the main antagonist, also prominently features his song "Emmanuel (You Are With Me)."
Enter to receive a free copy of the Live Hope Minute devotional and get a free sample of the book, by texting LIVE to 54900 (messaging rates may apply). More information about Mark and his projects can be found at livehopenow.com, facebook.com/Smeby, or twitter.com/msmeby.
##