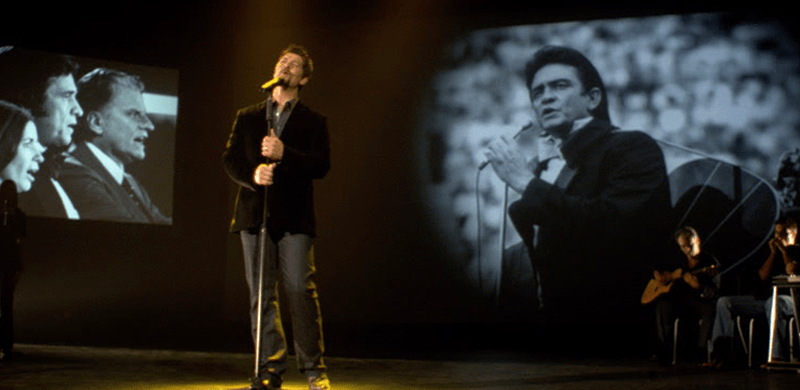 Arden, NC. (March 1, 2018) – At Rev. Billy Graham's historic Crusades, Gospel music always paved the way for his message. In a moving video memorial titled "Passing the Torch," The Billy Graham Evangelistic Association and Crossroads Label Group pay tribute to Graham and the music that played a significant role in his ministry.
The music and video medley shows George Beverly Shea in Los Angeles in 1963, Ethel Waters in New York City in 1957 and Johnny Cash in Irving, Texas in 1971 singing "I'd Rather Have Jesus," "His Eye Is On The Sparrow," "Peace In the Valley" and "How Great Thou Art" before modern Gospel artists Michael W. Smith, Melinda Doolittle and Jason Crabb pick up and carry on the tunes.
The tribute debuted after Graham's death February 21 to a live audience while a motorcade took his body from The Cove in Asheville, NC to The Billy Graham Library in Charlotte, NC over the weekend. It signifies a passing of the torch from one generation to the next and stands as a reminder of the timeless nature of Graham's ministry.
"I believe as Billy Graham passed from this life to his eternal life, the Lord himself said "'Well done my good and faithful servant!'" says Jason Crabb. "I was honored to sing at Billy's final crusade in New York, and perform many times at his wonderful training center called The Cove . I was happy to be a part of this extraordinary tribute video."
The video was produced several years ago as one of many memorial tributes to the evangelist that would be shown after his death. Crossroads produced the complex musical score while the Billy Graham Evangelistic Association produced the captivating video at the Blumenthal Theatre in Charlotte, NC.
It has now been viewed more than 2 million times. You can view the video here.
"Being asked to produce this audio piece for the Graham organization, in conjunction with my wife Kimberly, was such an honor," says Chris White, co-owner of Crossroads Label Group. "Session leader, Jeff Collins, along with our studio players and engineers, totally made the piece come to life. Being a part of this production, to honor the life of Dr. Graham, was certainly one of the greatest highlights of my career."
Audio Credits:
Chris White, senior audio producer
Jeff Collins, recording session leader
Van Atkins, engineer
Kevin Ward, engineer
Video Credits:
The Billy Graham Evangelist Association, executive producer
Vonda Harrell, senior producer
Kevin Adamson, director
John Schroter, editor
##