NEWS: Cliff Barrows, Billy Graham's Music Director, Dies at 93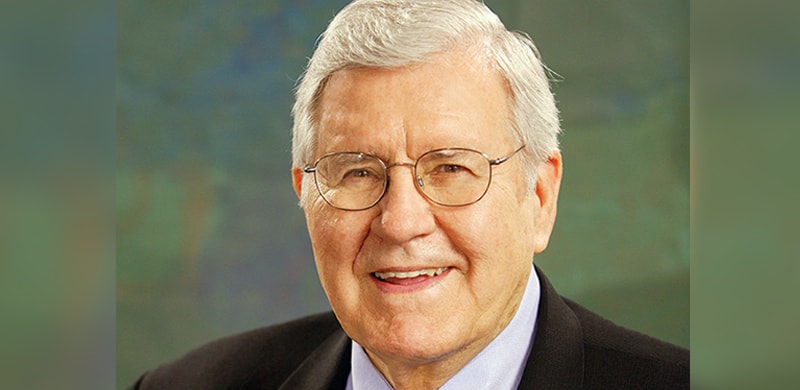 Cliff Barrows, the longtime music director for the Billy Graham Evangelistic Association who traveled the globe with the famed evangelist for decades, has died at age 93.
Barrows regularly led thousands of voices in choirs at Billy Graham Crusades around the world according to his biography on the BGEA website. He and soloist George Beverly Shea, who died in 2013, were the core of a worship team that helped set the stage for Graham's preaching.
"The Christian faith is a singing faith, and a good way to express it and share it with others is in community singing," Barrows said.
Watch the Billy Graham Evangelistic Association's video tribute to Cliff Barrows:
"Cliff Barrows was one of the closest friends my wife Ruth and I ever had. Along with his wife Billie, and Grady Wilson and George Beverly Shea, our original team was just like a family as we traveled and worked together," Graham said in a statement on a Memorial Page on the BGEA website.
"Cliff and I were together more than 60 years and in all that time we never had an argument. We had a few disagreements, but I can't even remember those. It's been a wonderful fellowship in our whole organization. There wouldn't be a Billy Graham Evangelistic Association in the way it is today without him. He was used of the Lord more than anyone else to keep us together with his strength, energy, devotion and love for the Lord."
Barrows first met Billy Graham in 1945 at a Youth for Christ event near Asheville, N.C., and he soon took on a lead role in programming and leading music at the crusades. In his later years, he stayed involved with the ministry hosting the Hour of Decision Radio program for nearly 60 years. He was also a board member since 1950.
Barrows, who was in hospice in Charlotte, died Tuesday of complications associated with old age, his son Bill told WYFF News.
North Carolina Congressman Robert Pittenger released a statement in response to Barrow's passing.
"Cliff Barrows is now singing praises in heaven! Cliff's warm demeanor was always an important part of communicating God's love through television, one-on-one, and in massive stadiums. No doubt he will meet tens of thousands of believers in heaven who came forward as he led the crusade choir in 'Just As I Am,'" Pittenger said.
He was Inducted into the Nashville Gospel Music Hall of Fame in 1988 for "significant contributions to Gospel music" and into the Religious Broadcasting Hall of Fame in 1996.
Billy Graham wrote that the secret to Barrows' impact was more than talent. "It is his humility and his willingness to be a servant which spring from his devotional life and his daily walk with Christ."
A funeral service will be held on Tuesday, Nov. 22 at 10:30 a.m. at Calvary Church in Charlotte, North Carolina.
##
Source:
CBN News