GRAMMY® Nominated MercyMe Achieves Gold And Triple Platinum Certification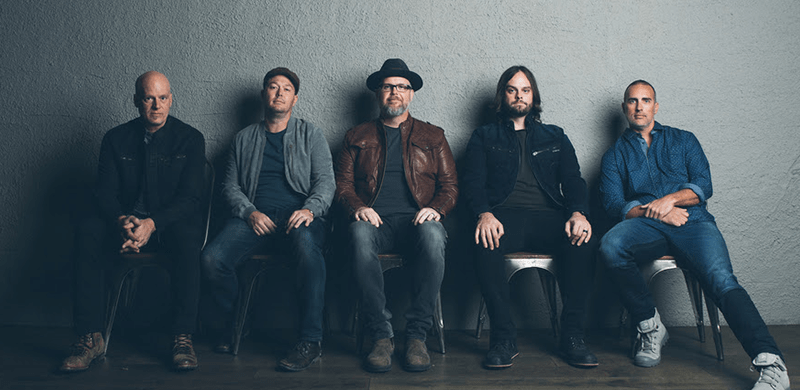 Band To Attend This Sunday's 60th GRAMMY® Awards With Two Nominations
Film, Book And Nationwide Tour Up Next For MercyMe
Nashville, Tenn. (Jan. 22, 2018) – MercyMe's landmark album Almost There has been RIAA certified triple platinum (3 million albums sold). In addition, their most recent #1 hit single "Even If" was certified Gold (500,000 singles sold). The multi-platinum selling band will attend Sunday's 60th GRAMMY® Awards where "Even If" is up for Best Contemporary Christian Music Performance/Song while their latest chart-topping album Lifer is a contender for Best Contemporary Christian Album.
"In the span of MercyMe's 23-year career I never would have guessed that we would be celebrating our first hit along with our most recent hit," shares MercyMe's Bart Millard. "We are eternally grateful for all of the support we receive."
The much-anticipated new movie, "I Can Only Imagine," a true story based on the life of Bart Millard who wrote the mega-hit song "I Can Only Imagine" after the loss of his father to cancer, opens in theaters Mar. 16, 2018. A new theatrical trailer has been released following 40 million people viewing the teaser trailer. Carrying the same name, Millard's first memoir is available for pre-order now and on-sale Feb. 13, 2018. The book chronicles the unexpected journey of his life and the divine inspiration behind the mega-hit song, delivering a message of hope to those who seek reassurance in the face of despair.
The "MercyMe Live" Tour will unite the band with Tenth Avenue North alongside Tim Timmons for a three month stretch where the line-up will visit over 20 markets including Dallas, Nashville, Minneapolis, Atlanta and more. For the latest information on MercyMe, visit www.MercyMe.org.
GRAMMY® nominated LIFER is available at iTunes, Spotify, Amazon, Google Play, Cracker Barrel, LifeWay and more.
##