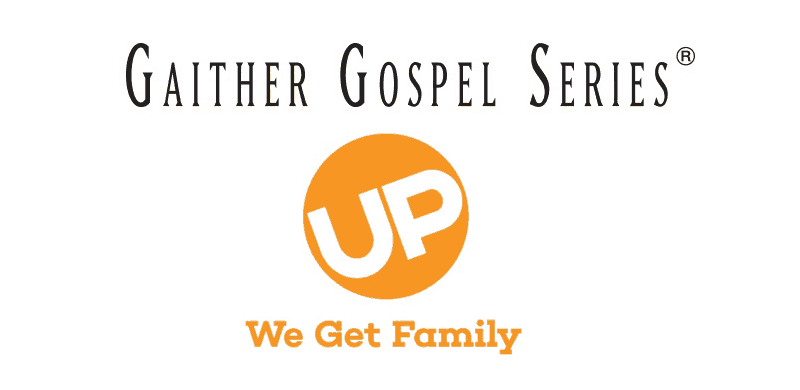 Gaither Gospel Series® to Feature Alan Jackson, Joey+Rory, Elvis

and More in the Coming Weeks
NASHVILLE, Tenn.–October 16th, 2017—Gaither Music Group and UP TV have announced a joint partnership this fall with special programming of content from the award-winning Gaither HOMECOMING brand scheduled to air on the network and UP Faith & Family, America's Favorite Streaming Service For Families.
Starting October 21st, the Gaither HOMECOMING brand of programming, founded by gospel music legend Bill Gaither, will be featured at 12 noon EST on Saturdays, starting with Alan Jackson's Precious Memories television special, a show that has struck a chord with fans everywhere. The show features Jackson's stage performances of songs from his first gospel recording, Precious Memories, originally released in 2006.
Recorded to honor his mother's request that he release an album of gospel classics, the Precious Memories audio recording quickly made its way to the top of the sales charts and into the hearts of fans, selling over 1.8 million copies and earning a Platinum certification by the Recording Industry Association of America (RIAA).
Taped at the historic Ryman, known as "The Mother Church of Country Music" in Nashville, TN, the DVD collection, produced by Martin Fischer and directed by James Burton Yockey, captures Jackson's familiar, warm tones singing signature renditions of traditional hymns and gospel favorites. The DVD also includes behind-the-scenes interviews with him, his mother and his wife as he reflects on his musical roots.
"We are very pleased to be working alongside UP TV," stated Paul Sizelove, vice president of Gaither Music Group. "We have seen the strength of what they do, and we know their commitment to programming the whole family can enjoy. We appreciate the power of television to relay our artists' stories and their music, and we are happy to have some of those stories being told by the team at UP TV."
"Music has both infused and deepened our storytelling at UP for years," said Charley Humbard, president and CEO, UP. "We're thrilled to be working with Gaither Music Group to showcase the best in Country and Gospel and provide feel-good entertainment for families."
The Gaither HOMECOMING airings will showcase the music of Joey+Rory and Elvis among others while UP Faith & Family will feature such artists as Joey+Rory, Mark Lowry, The Statler Brothers, David Phelps, The Isaacs, Guy Penrod, Alabama, Sandi Patty, Alan Jackson, Jimmy Fortune, The Oak Ridge Boys, Johnny Cash and more in addition to several Christmas programs for the holiday season.
UP is known as TV's trusted home for families, celebrating what makes each family unique and the shared experiences that bring us all together. The network promises to tell its stories in a way that is relatable, genuine, positive, but most of all fun and entertaining. UP offers original scripted and reality series, specials and original movies as well as fan-favorite dramas and comedies filled with uplifting stories of family.
UP, which is in nearly 70 million homes, can be found on most cable systems in the United States as well as AT&T U-Verse channel 1369, DIRECTV channel 338, DISH channel 188 and Verizon FiOS channel 738. UP also offers an exclusive subscription video on demand (SVOD) service called UP Faith & Family, that serves the millions of Americans who seek entertainment that affirms their faith and family values.
GAITHER MUSIC GROUP is known worldwide for its award-winning and top-selling CD and DVD recordings, including the Gaither Gospel Series, of which 130 have been certified gold, platinum or multi-platinum. Garnering sales worldwide of over 40 million video and audio products, the label's recordings, which encompass more than 232 video copyrights, showcase gospel and country music pioneers; many of today's finest performers; up-and-coming acts and country artists including Alan Jackson, Joey+Rory, Alabama, Elvis Presley, Johnny Cash, The Oak Ridge Boys, Bradley Walker and the Gaither Vocal Band.
The Gaither brand of artists and products topped the BILLBOARD Year-End Chart of Music Video Sales Labels for 2000, 2011, 2014, 2015 and 2016.
Bill and Gloria Gaither have collectively won eight GRAMMY® Awards with more than a dozen nominations. They have received more than two dozen GMA DOVE Awards, earning the title of the Gospel Music Association's "Songwriter of the Year" eight times; and they were named ASCAP's Songwriters of the Century.
Find UP:
http://uptv.com/find-us/
http://upfaithandfamily.com/
For further information about the Gaither HOMECOMING Gospel Series visit:
www.gaither.com
https://www.facebook.com/Gaithermusic/?fref=ts
Twitter: @Gaithermusic
##