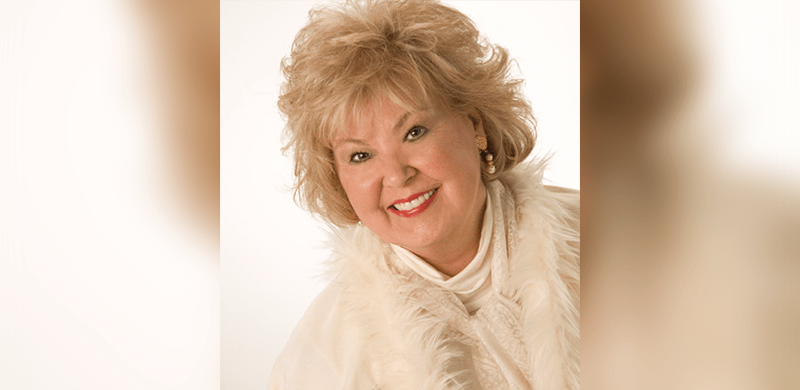 Gloria Gaither, GMA Hall of Fame Inductee and wife of Bill Gaither of the Gaither Vocal Band, has launched a new blog called "Love Song To My Life" featuring family stories, personal reflections, seasonal devotions, and more.
For more than fifty years, Bill and Gloria Gaither have shared a mutual dedication to combining great art and great theology. As a result, they have created a lasting legacy in the field of gospel music and beyond. Together they have written more than 700 songs, created hundreds of award-winning recordings and a dozen timeless musicals that have been sung for decades. Gloria also traveled with the Bill Gaither Trio for twenty years before she turned to her graduate work in literature. In recognition of Gloria and Bill's vast contribution to the gospel music industry, they were named ASCAP's Christian Songwriters of the Century in 2000. Also on their long list of special honors with Grammy Awards and Dove Awards, is their induction into Gospel Music Hall of Fame.
Gloria has long been a student of literature, with special interest in the works of John Steinbeck. She has contributed papers and reviews on his writing in a variety of academic settings. She has been published in the Steinbeck Academic Journal both in the United States and abroad. She has written more than 40 books, including titles for adults and children, created scripts for over 100 videos in the chart-topping Homecoming series, and for 15 years she led the vision for Homecoming Magazine, an innovative publication for which she guided the themes, wrote features, and did milestone interviews.
A respected voice in the academic community, Gloria holds Honorary Doctorates from eight universities and has served on the Board of Directors for both the Council for Christian Colleges and Universities and the United Christian College Fund. She is currently advocating for Songwriting majors at several Christian universities out of her sincere desire to see a new generation learn to create songs that are theologically sound, poetically beautiful and musically lasting–songs that will stand the test of time.
More than twenty years ago, Gloria created Gaither Family Resources to welcome visitors to the Gaithers' hometown. This innovative bookstore, restaurant, and inspirational gathering place showcases the Homecoming video series and recordings, along with vast variety of handpicked resources including: art, books, home décor, apparel and a variety of gifts for people from every generation. Now well into its second decade, GFR continues to offer stimulating events and experiences to its visitors.
To sign up for blog updates, visit her website lovesongtomylife.com.
##