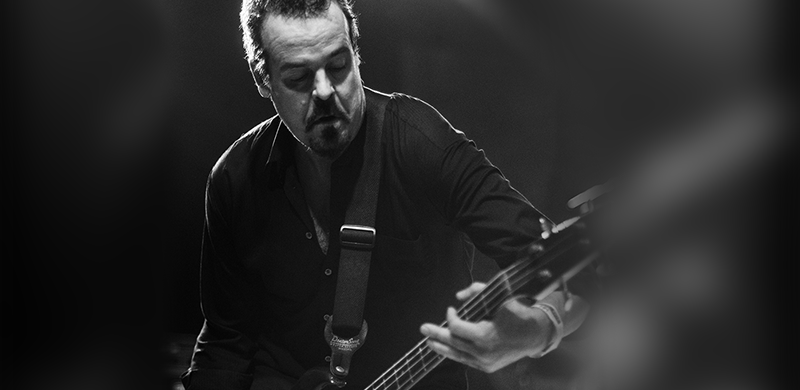 Tim Chandler, a song writer and bass guitar player, best known for his work with The Choir and Daniel Amos died on October 8, 2018 at 58 years old.
In 1985 Chandler joined The Choir. He's present on their 1986 EP Shades of Grey and their subsequent 1986 album Diamonds and Rain, but he really began to leave his unique musical imprint with 1988's Chase the Kangaroo. He then took two albums off but came back with 1993's Kissers and Killers, and has been with the band since then. His last recording occurred earlier in 2018 on The Choir's album, Bloodshot.
Chandler joined Daniel Amos, a foundational Christian rock band, in 1983. His first album with them was Doppelganger, a masterpiece of jagged '80s new wave that showcased his signature aggressive and melodic bass playing. He remained with DA ever since, playing on numerous albums.
Tim also played with many other acclaimed artists, both in the studio and on tour, such as Phil Keaggy, Randy Stonehill, Chuck Girard, Tom Howard, Tonio K., and Pierce Pettis.
Tim is survived by his children, Max and Charlotte Chandler and brother Dan Chandler. A private memorial service for family and friends will take place Nov 17th in Nashville, TN.
##