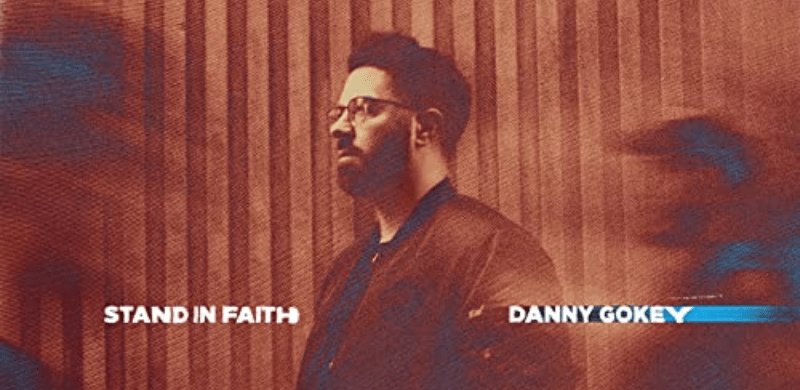 NASHVILLE, TENN. (AUGUST 02, 2021) – Three-time GRAMMY nominee and American Idol alum Danny Gokey has announced his upcoming headlining "Stand In Faith" Tour featuring special guest Colton Dixon. Gokey will be taking his energetic and multi-genre live show on the road for this 11-city tour that will kick off on September 30th through October 24th. The "Stand In Faith" tour is produced by Transparent Productions. The dates are listed below, and tickets are now on sale here.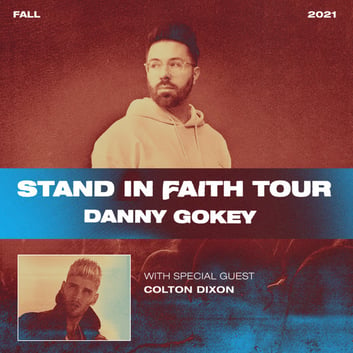 "I'm really looking forward to this upcoming tour because I have new music to share from my album releasing in August," shares Danny Gokey. "Touring provides a unique opportunity to experience the songs along with the listener and also to be able to connect with people in a way that can only happen in person. I love playing with a live band and these songs have a wider range of musical genres than some of my projects in the past. Anyone who has been to my shows before knows I like to mix it up and have fun while also worshiping and bringing a message of hope. On this tour, we'll be bringing all of that as well! I'm also really excited to have my friend Colton Dixion joining me! He's an incredible talent and I've wanted to tour with him for a while now.
"So pumped to be out with a friend and fellow American Idol alum, Danny Gokey," shares Colton Dixon. "It's going to be an amazing tour filled with great music and an even greater purpose."
Gokey's new full-length studio album, Jesus People (Capitol Christian Music Group), releases August 20th and includes the current radio single, "Stand In Faith," along with the recently released songs "He Believes In You" and "Agradecido." Throughout the project, Gokey's songs touch on love, gratitude, and truth. Today the official music video for "Stand In Faith" will premiere on YouTube at 12 pm Central. Click here to watch the new video.
Gokey goes on to say, "When I start writing for a new project, I always pray and ask God to help me to say what it is He'd say to the listener as I write. It never fails that I end up writing songs that challenge the listener to step into a new place of faith or allow God to be a comfort/encouragement to them in the place they are standing that might be difficult right now. I hope that this "Stand In Faith" Tour becomes a place to strengthen people's resolve to keep pressing into all that God has for them."
Sept. 30 Lafayette, LA
Oct. 1 Pensacola (Pace), FL
Oct. 2 Muscle Shoals, AL
Oct. 3 Warner Robins, GA
Oct. 7 Odessa, TX
Oct. 8 Wichita Falls, TX
Oct. 10* Houston (Crosby), TX
Oct. 21 Buffalo (Getzville), NY
Oct. 22 Pittsburgh (McMurray), NY
Oct. 23 Albany (Clifton Park), NY
Oct. 24 Chesapeake, VA
*Does not include Colton Dixon