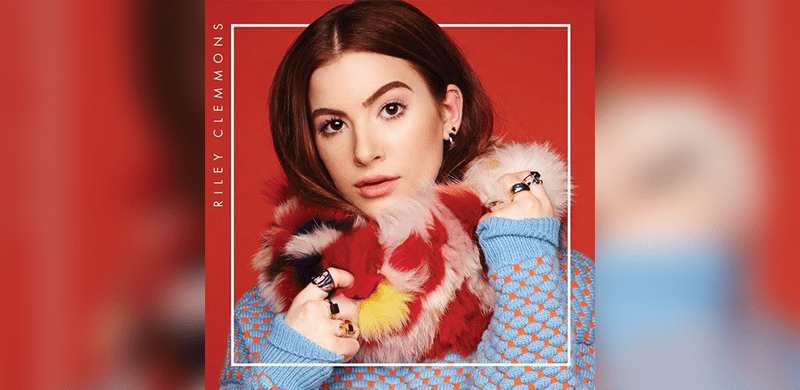 18 Year-Old Songstress Welcomes Full Length Debut
With Sirius XM And Seacrest Studio Performances
Nashville, Tenn. (Aug. 3, 2018) – Heralded by a debut single ("Broken Prayers") that raked in 16 million streams earlier this year, Riley Clemmons is dropping her anticipated self-titled debut with Capitol CMG today, Aug. 3. The wave of songs from the full length album have been received with great sonority. In addition to the viral single, "Better For It" is currently in regular rotation on Radio Disney and the newly released video for "Hold On" accumulated over half a million views in less than 10 days. The video, which featured a Beats by Dre brand partnership, was also featured on Friday's YouTube/SiriusXM Top 15 Show on Hits 1 Radio due to its high ranking views.
Seacrest Studios in Clemmon's hometown of Nashville played host to a release date visit from the 18 year-old singer, songwriter earlier today. "Better For It," "I'll Stay," "Broken Prayers" and a cover of Charlie Puth's "The Way I Am" were among the songs she performed for children at Monroe Carell Jr. Children's Hospital at Vanderbilt. Clemmons preceded her release date with a live performance from SiriusXM in New York City.
Music Row noted Riley Clemmons "blends infectious pop hooks, authentic lyrics" with SCENES calling Clemmons a "teen sensation (who) is storming the music world with her powerhouse vocals."
Hitting Atlanta, Phoenix, Los Angeles, Denver, Charlotte and more, Clemmons will join friends Danny Gokey and Tauren Wells for the 30-city "The Hope Encounter" Tour this Sept. marking dates coast to coast from Sept. through Nov. For more information, visit www.RileyClemmons.com.
Listen to Riley Clemmons here.
About Riley Clemmons
Riley Clemmons is an 18-year-old, Nashville-based singer, songwriter signed to Capitol CMG whose sound is pop with spiritual depth. Her debut single "Broken Prayers" skyrocketed at radio upon its release in early 2018, and has currently amassed 16 million global streams. The Nashville native began writing at the age of 13 while maintaining the full-time demands of being a student. Fast forward five years, you find a seasoned 18 year-old songstress who has collaborated with some of the most talked about writers on Music Row like Emily Weisband, Josh Kerr and more. Aug. 3 marked the debut of her full-length, self-titled album.
##