Colton Dixon's Third Studio Album Identity Debuts at No. 1 on Billboard Christian Albums Chart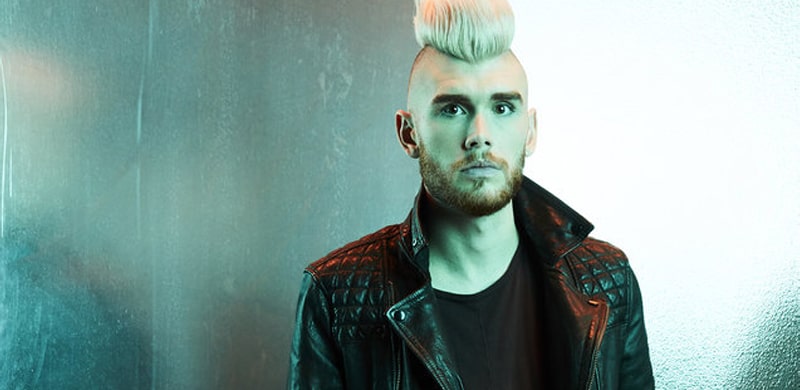 "All That Matters" continues to climb at radio, hitting No. 4 on Hot AC
Dixon talks new music with AOL Build, FOX, Marvel, Atlanta Journal-Constitution, Lifezette and more
Nashville, Tenn. (April 3, 2017) – Named "ambitious, vibrant and hopeful" by Christian Today, Colton Dixon's third studio album Identity continues to resonate among listeners, topping the Billboard Christian Albums chart this week. Making an impact at radio, "All That Matters," Dixon's lead single from Identity continues to climb the charts, reaching the No. 4 spot on the Hot AC chart while hitting the Top 15 on the National Audience chart.
Ongoing excitement surrounds the release, as Dixon recently spoke with PEOPLE Magazine, Atlanta Journal-Constitution, Digital Journal and Lifezette to discuss the album, along with AOL Build, The Huffington Post, FOX News, Marvel and more while visiting New York City. "Everyone should stop right now and listen to "American Idol" alum Colton Dixon's new album Identity," shares LifeZette.
Wrapping up performances on the "Winter Jam Tour Spectacular" this week, Dixon toured alongside Crowder, Britt Nicole, Tenth Avenue North, Andy Mineo, New Song and more in 46 markets across the U.S. For more information on Colton Dixon's events and tour dates, visit www.coltondixon.com/tour.
About Colton Dixon
Colton Dixon quickly became a household name in 2012 when he made it to the top seven on Season 11 of Fox's hit show AMERICAN IDOL, and his career has been on the fast track ever since. Dixon's 2013 debut, A Messenger, set the record for biggest first-week sales by a new solo Christian act, becoming the No. 1 selling album by a new Christian artist. In just a few short years, Dixon has already played live for more than 1 million fans, performing at festivals like Winter Jam and touring with acts such as Third Day, TobyMac and Britt Nicole. Dixon has also been named a Steinway & Sons artist, following in the footsteps of legendary artists such as Harry Connick, Jr. and Billy Joel. Dixon's sophomore effort ANCHOR includes the most played Hot AC single of 2014, "More Of You," which spent three weeks at No. 1, as well as "Through All of It," his fourth consecutive No. 1 at Hot AC Radio. In 2013, Dixon won a Dove Award for Best Rock/Contemporary Album Of The Year, along with two additional nominations. In 2015, ANCHOR was honored with the Dove Award for Rock/Contemporary Album of the Year. Dixon received back-to-back K-LOVE Fan Award nominations for Male Artist of the Year in 2014 and 2015. Dixon's third studio album Identity is available now.
Connect With Colton Dixon
www.coltondixon.com
twitter.com/coltondixon
facebook.com/coltondixonmusic
instagram.com/coltondixonmusic
##