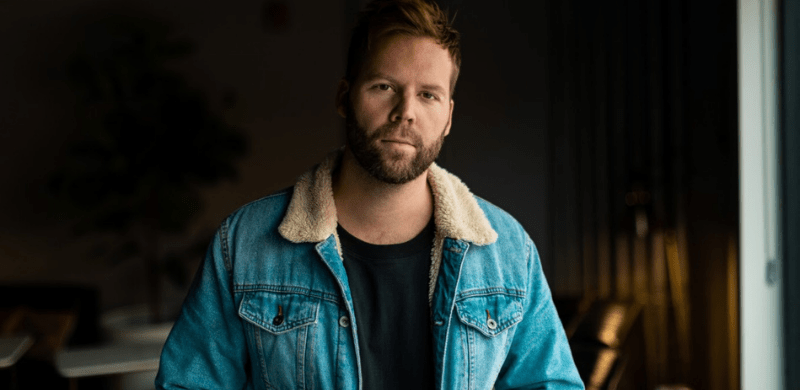 Centricity Music announces the signing of singer, songwriter and worship leader, Patrick Mayberry, and releases his "Breakthrough Miracle Power" to radio, as well as to digital and streaming outlets globally today (Dec. 11).
Signed to the publishing wing of the company, Centricity Publishing, in 2018, Mayberry quickly established a penchant for connecting his songs with artists like North Point Worship, David Leonard, Mack Brock, Chris Renzema, David Dunn, Jonny Diaz, Joel Vaughn and others. His songs have also garnered major sync placements with T-Mobile, NBA, NBC TODAY and more. Now the songwriter and worship leader steps out to become the newest member of the Centricity Music family of artists.
"Patrick has a unique ability to express his heart through his songs in such a powerful way," says James Duke, Centricity Music Director of A&R. "His music is full of hope and passion, and I'm thrilled that Centricity Music has the privilege of sharing these songs with the world."
Mayberry, who first experienced corporate worship music as a college student at Passion '06, conceived "Breakthrough Miracle Power" as he wrestled with feelings of inadequacy that were at odds with a clear calling from God to pursue the path of an artist. He also had some friends in the back of his mind who needed a breakthrough, one who was struggling in a marriage, another who was battling debilitating back pain.
"It started on my own, and it was super personal," he says of writing the building anthem that will serve as his official introduction as an artist with Centricity Music. "It's essentially a desperate song of when your back's against the wall and there's no way out, and ultimately, you're just desperate for the Lord to show up."
In a full circle moment after finishing the song with Bede Benjamin-Korporaal (Hillsong Young & Free), Mayberry's demo ended up in the hands of the team at Passion, who instantly fell in love with the vulnerable, pleading lyric. Passion's Kristian Stanfill and Mayberry then rewrote the song's bridge, and Stanfill is already leading it at Atlanta's Passion City Church.
Mayberry's earnest vocal on the song implores God to do what only He can do. But, for the humble songwriter, "Breakthrough Miracle Power" is more than a raw prayer petitioning a divine move of God. It's the culmination of years of doubt, perseverance and obedience.
"I feel like I'm getting to put the flag in the moon, because to me, it's not just this song; it's the last 10 years of traveling back and forth to Franklin, TN from Chicago, staying up way too late working on demos, and being a grumpy dad in the morning," he shares. "There's been a lot of sweat equity, and this song is kind of the Ebenezer that marks the start of something really beautiful that's come from all of that."
Crafting songs steeped in community and with language meant to inspire a wide spectrum of worshippers to join in a heavenward chorus, all the latest Patrick Mayberry tour, music and more news can be found at Spotify, Apple Music, YouTube, Instagram, Facebook and Twitter.