CeCe Winans & Cmon Creative Takes You Behind The Scenes of "The Making of Believe For It" A Documentary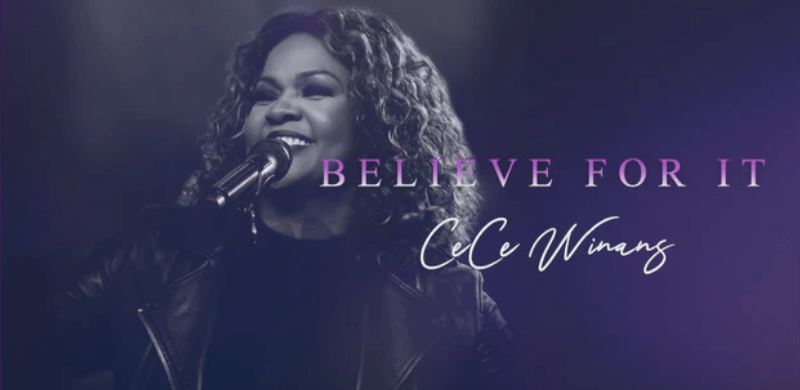 (NASHVILLE, TN) – Esteemed gospel artist CeCe Winans continues to ride the wave of her first live recording, Believe For It. The album highlights some of the biggest songs in Christian music today and is one of the most pre-added albums worldwide on Apple Music. The Nashville based marketing firm, Cmon Creative is the visionary for a new behind-the-scene short film entitled, "The Making of Believe For It." The featurette chronicles the day-to-day process of this musical journey that has taken on a life of its own and paved its' way straight to the top of the charts.
The 18 minute mini doc available on YouTube.com, Monday, April 12 provide audiences with a peek into the backstory of Winans' worship experience and features exclusive footage from the live recording and never-before-seen interviews with the Grammy award-winning singer, Christian recording artists David and Madison Binion, along with several of the musicians and producers who pooled together their creativity to make this project, Believe For It. Filmed during the days and weeks surrounding the album's recording, audiences get a glimpse into rehearsals, learn from CeCe about the inspiration behind the songs, and hear endorsements by established music industry veterans on what makes Winans a qualified voice to lead people in worship during challenging times.
"Working with Cmon Creative has been a blessing because they put their heart into everything they do. I love the way the story is told visually," says Winans.
"The Making of Believe For It" was produced by Cmon Creative, best known for working with musical artists and industry affiliates such as: Michael W. Smith, Danny Gokey, David Archuleta and more, and in association with Fair Trade Services, MWS Group, and PureSprings Gospel. Cmon Creative owner and documentary director, Calvin Nowell has his own personal history in music, singing professionally for artists from the likes of Tori Kelly to Stevie Wonder, and was most recently featured in a live album recording with NEEDTOBREATHE.
"The most exciting part of doing this documentary is giving CeCe supporters a behind-the-scenes look into making this amazing record. She hasn't done a lot of documentary work, so we're excited to be the first ones to introduce this into the market," said Nowell.
Recorded live in Nashville during the challenging year of 2020, the 12 song album is CeCe Winans' first live recording project of her storied career has dominated the gospel music world with four #1 slots on the Billboard charts. "Believe For It" is highlighted by its title track, along with modern worship staples like "Goodness of God," "King of Glory," and the still-ascending single "Never Lost." The album is a fusion of gospel and worship music that will have music lovers embracing Winans' unique vocal style and sound more than ever.
WATCH BELOW: