Capitol CMG Publishing Launches First Ever Industry-Wide "Women Who Worship" Writing Event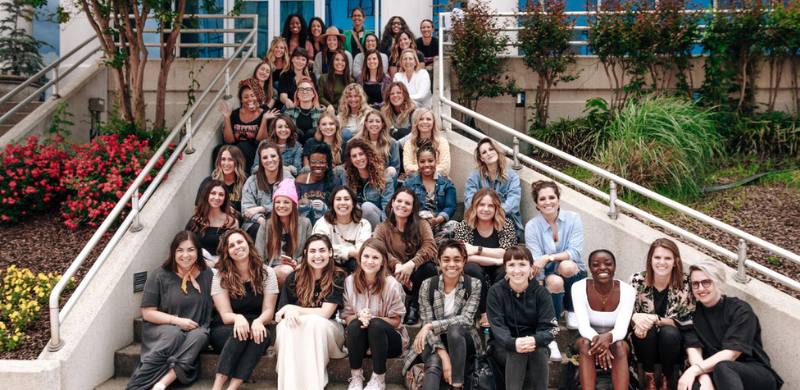 Nashville, Tenn. – Capitol CMG Publishing hosted 45 influential female worship artists, songwriters, and producers as a celebration of women who use their music to spread hope to the world. The inaugural "Women Who Worship Writing Camp" was used both as a time to connect and worship together, but also a time for collaboration. An expansive list of female creatives united for the 2-day event including Audrey Assad, Bethel Music's Lindy Conant-Cofer, Ellie Holcomb, Hillsong's Hannah Hobbs, Jessie Early, Kari Jobe, Mandisa, Mia Fieldes, Passion's Melodie Malone, Mia Fieldes, Rita Springer and Steffany Gretzinger.
"This vision of this writing camp came from the idea of wanting to create a space where these women could come together to support and encourage one another," said Karrie Dawley, Vice President and Creative Director of Capitol CMG Publishing. "God took this idea and turned it into something way bigger than any of us could have imagined. These two days truly felt like the start of something bigger and we feel called to continue to find ways to support this movement and these amazing women who God is using to spread His truth around the world through the universal language of music."
Pastor and author Alex Seeley alongside respected artist, worship leader and writer Rita Springer were among the contributors of the two-day event. Premier Productions, Multitracks, Worship Together, CCLI, ASCAP, Compassion, BMI, UMPG, WORD/CURB, SESAC, NSAI and sozo playlists served as sponsors and partners.
Along with the workshop, there was an unveiling of the Women Who Worship brand. Follow along to join the movement connecting, supporting, and celebrating women in worship at @women.who.worship.