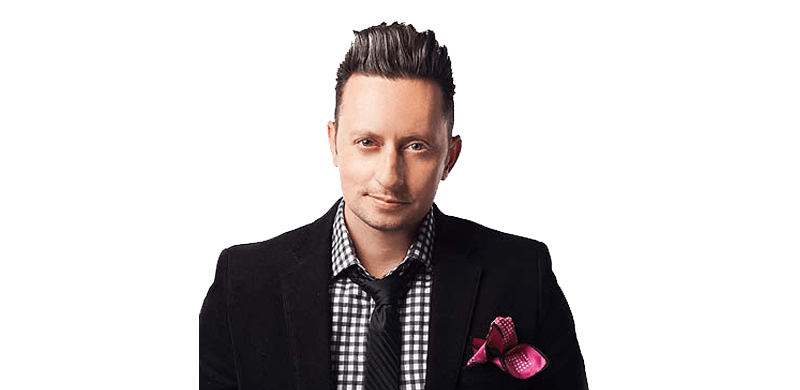 Bryan Popin Wants Fans To Show Him Their Moves!
Launches #IGotOutChallenge Today – Prizes Include Music, Money, And Merchandise!
Popin Set To Release New Album I Got Out July 21
Nashville, TN (July 11, 2017) Little Boy Wonder Music and Flaydo Music are giving fans the chance to enter-TO-win prize packages when they submit a lip sync video or dance video to Gospel's rising star, Bryan Popin's #IGotOutChallenge.
To enter, fans submit their entry to Facebook, Instagram, Youtube, or Musical.ly using the hashtag, #IGotOutChallenge and tag @BryanPopin. The #IGotOutChallenge entry period begins at approximately 8:00 a.m. ET Tuesday, July 11, 2017 and ends at 8:00 a.m. ET Saturday, August 22, 2017. Winners are chosen from entries, to receive a Bryan Popin prize pack. Prizes include cash gift cards, autographed I Got Out albums, front row seats at the next Popin concert in their area, merchandise and more. Eligible entries will be judged by Little Boy Wonder Music and Flaydo Music. The judges will evaluate the eligible entries on the basis of social "likes", creativity, and performance. For complete #IGotOutChallenge contest details, visit: BryanPopin.com.
Popin's highly-anticipated new album I Got Out will be available July 21, 2017. The 16-track deluxe edition is available for pre-sale on all digital music outlets including iTunes, GooglePlay and Amazon Music.
With his sophomore release, I Got Out, the classically trained pianist turned Gospel singer releases a body of work that took almost three years to complete. I Got Out isn't merely a title for this new musical offering, it also serves as the project's prophetic theme that Popin hopes will connect with and encourage every listener.
The title cut and radio single "I Got Out" is a swingy congregational anthem with a contemporary edge. It features production from super-producer AyRon Lewis (Kirk Franklin, James Fortune, Bishop Paul Morton Jr.). The chart climber continues to move up, this week at No. 7 on Billboard's Gospel radio chart. Watch the "I Got Out" lyric video:
I Got Out features top-notch collaborations with two of today's most renowned gospel voices. BET Sunday Best winner Tasha Page-Lockhart joins Popin on "Beautiful Savior," an audacious cut with a sound that goes beyond the genre. Gospel music and television superstar Tamela Mann rounds out the album with an updated soulful version of "Alright."
I Got Out 2017 tour dates:
7.23.17 | Orlando, FL | Judah Church
7.29.17 | Atlanta, GA | Radio One's Praise 102.5FM | "Praise In The Park"
7.30.17 | Ft. Pierce, FL | Praise On The Marina
8.06.17 | Toledo, OH | Cornerstone Church
8.20.17 | Indianapolis, IN | Radio One Radio Event
8.26.17 | Detroit, MI | Detroit Radio One concert
8.30.17 | Middletown, NY | Family Church
9.06.17 | Houston, TX | Greater Emmanuel Family Worship Center | "TB Stewart Conference"
9.16-9.17.17 | Savannah, GA | New Covenant
9.22-9.24.17 | Nutley, NJ | Abundant Life "Homecoming Convention"
9.23.17 | Haverstraw, NY | Calvary Baptist
10.02.17 | Baton Rouge, LA | Heaven1460AM Radio Event
10.03-10.06.17 | Toledo, OH | Cornerstone Church
10.08.17 | Dewitt, FL | Mt. Zion All Nations Church
10.22.17 | Jamaica, NY | Bellerose Assembly of God
11.11.17 | Vernon, TX | Wilbarger Auditorium
12.15.17 | Augusta, GA | Beulah Grove Baptist Church
12.17.17 | Philadelphia, PA | Beloved St. John Evangelistic Church
Digital pre-sale links:
iTunes: http://itunes.apple.com/album/id1241434507?ls=1&app=itunes
Amazon: http://bit.ly/IGotOut
Website: www.BryanPopin.com
Facebook: www.facebook.com/BryanPopinMusic
Instagram: @BryanPopin
Twitter: @BryanPopin
Apple Music's Gospel A List: http://mixing.io/playlist/apple-music-christian-gospel-the-a-list-gospel
"I Got Out" lyric video: I Got Out Official Lyric Video
"I Got Out" promotional video: I Got Out Promotional video
About Bryan Popin:
A native of NJ, Bryan Popin was a piano protégé by his early teens. Later in his career, the legendary Stevie Wonder nicknamed him the "Little Boy Wonder" and he's continued to impress with his songwriting, keyboard skills and vocal flow. Popin has appeared with Bishop TD Jakes numerous times and was featured at both MegaFest and Bishop Jakes' Pastors & Leader's Conference. He's written with R&B legend Chaka Khan, opened for Tye Tribbett, Israel Houghton, Deitrick Haddon, Donnie McClurkin, Marvin Sapp and American Idol alum Danny Gokey. At the height of their popularity, Justin Timberlake's *NSYNC recorded one of Popin's songs for their multi-platinum album and stadium tour, Celebrity. Popin's new album, I Got Out, will be available everywhere July 21, 2017.
##