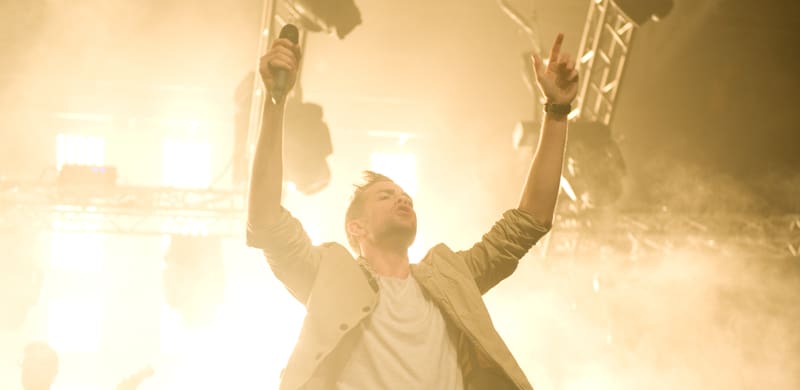 By Planetshakers' Rudy Nikkerud
One of the great joys of traveling to different countries, as I get to do with Planetshakers, is the opportunity to witness how God is moving and how the Church is growing in all different cultures of the world. I love that whether we speak the language of the country we are in or not, the language of worship is universal. The presence of God is not limited by borders or backgrounds!
When we travel, we spend a lot of time in churches or at events run by churches. I feel blessed by this in two ways. First, while we minister from what we know and carry, inevitably we leave having learned much as well. And secondly, we get a glimpse of the Global Church, including the similarities and differences of each place. One country we have spent much time in over the past few years is Malaysia. While we do speak the same language as they do, and we in Australia are rather close neighbors, our cultures are very different.
Malaysia's national language is Bahasa Malaysia, however, due to being part of the British Empire from the 18th Century until 1957, most people speak English as well. Furthermore, the official state religion is Islam. While constitutionally allowing freedom of religions, this adds to the dynamics of building a church and reaching their community.
As a church, we've been blessed by Malaysia. We have hundreds of people from there who have moved to Australia to study and now volunteer and serve in our church. So out of a heart to sow back into their nation, a few years ago we took our Planetshakers Awakening to Malaysia. This conference event is put on with the heart of blessing the churches and empowering them, and over the past few years we've gotten to know many pastors, churches, and some of the current issues that they are facing.
There are many great churches in Malaysia, and amongst all the things they face in their nation, one thing we see often is a battle to engage the younger generations. We have seen this happen in many different cultures around the world – maybe you can relate to it, too?
We know that if God's love can bridge cultures, then, of course, it can bridge generations! In fact, He is a God of all generations:
Matthew 22:32:
"I am the God of Abraham, the God of Isaac, and the God of Jacob."
However, even though God is large enough to bridge generational divides, elsewhere in the Bible it says this:
Judges 2:10:
"After that generation died, another generation grew up who did not acknowledge the Lord or remember the mighty things he had done for Israel."
The love of God can bridge generations, but in this passage from Judges, it tells of a generation who grew up far from the Lord. Would it be fair to say that the people didn't succeed in communicating and passing on their revelation to their children?
One thing that encourages me about my time spent in the Church in Malaysia is that people are actively searching for ways to engage young people. Whatever approach you may have seen before, I think one thing is necessary: to find out HOW young people communicate and make an intentional effort to communicate our God to them in a way that they understand!
In closing, I think of how Jesus spoke when He was here on earth. Often, when talking to fishermen, He would talk about fishing. When talking to farmers, He would talk about farming. What was He doing? He was speaking in a language that they could understand! Let's look at the incredible potential of our young people all over the world, and find a way to pass on our revelations and encounters to them in a way that sets them up for the incredible future God has in store for them!
##
Rudy Nikkerud is Pastor of planetUNI, the University Ministry of Planetshakers Church (www2.planetshakers.com/planetuni), and is a Planetshakers Band member along with his wife, Chelsi Nikkerud.
Originally formed in 1997 to lead worship for the first Planetshakers Awakening (conference) held in Australia, Planetshakers Band is passionate about uniting generations worldwide through worship. As Australia's largest youth/young adult Christian movement, Planetshakers' goal is to see people encounter God, be transformed by His presence and empowered to make a difference in their world. While they tour internationally, the team remains based out of Planetshakers Church, a multi-campus, 12,000-plus member congregation based in Melbourne, Australia that is pastored by husband and wife, Russell and Sam Evans. www.planetshakers.com