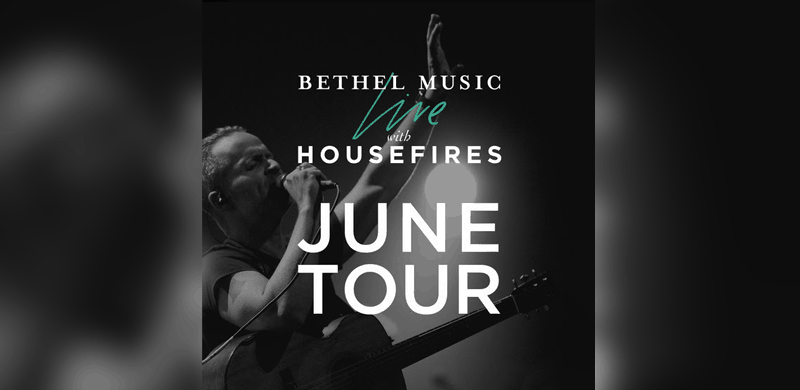 Josh Baldwin's Bethel Music debut welcomed with critic acclaim
Nashville, Tenn. (June 12, 2017) – After a trek in Europe, Bethel Music's Worship Nights tour has returned to the U.S. alongside opener Housefires. The extended nights of worship and ministry will visit New Orleans, Dallas, Denver, Chicago and more June 10-20. Each night is a 3-hour experience of worship, ministry and teaching from Bethel Church core pastors. For the latest tour information, visit www.BethelMusic.com/tours.
Josh Baldwin will be among those serving in the collective on tour. His first album with Bethel Music, The War Is Over (May 26, 2017), has earned striking comments from critics. Inspired by Baldwin's cross country move with his family from North Carolina to California, The War Is Over reflects synonymous themes of taking an appointed journey into the unknown, motivated by the hope of promises that lie ahead.
---
"… the blend feels organic, and the album expectedly swells with the rich textures of electric guitars and strings we've come to love." – CCM Magazine
"The engaging musical arrangements are among the many attractions to savor about this soothing and sincere vertically-focused worship album…. This is truly soul-nourishing worship." – New Release Today
"Rooted in scripture and rich personal experiences, the album is perfect for anyone who finds themselves needing some encouragement in a spiritual or physical journey." – The Christian Beat
"… invite you into a worship experience." – Hollywood Jesus
---
About Bethel Music:
Bethel Music is a worship ministry that formed as an organic extension of Bethel Church in Redding, CA. Over the last seven years, Bethel Music has grown from being a local church music ministry to becoming a global outreach featuring a cadre of songwriters and worship leaders, with both online and on-campus worship schools. The Bethel Music Artist Collective includes Brian and Jenn Johnson, Jeremy Riddle, Steffany Gretzinger, Amanda Cook, Jonathan David and Melissa Helser, Leeland, Matt Stinton, Hunter Thompson, Paul and Hannah McClure, Kalley Heiligenthal, Josh Baldwin, Cory Asbury and Kristene DiMarco. Together these artists have six acclaimed albums that all went to the top of Billboard's Top Christian Albums chart, in addition to four GMA Dove Awards and a GMA Covenant Award. Bethel Music's multi-artist double-disc live recording Have It All (2016) hit No. 1 on the overall iTunes Albums chart and No. 6 on Billboard's Top Albums chart, becoming Bethel Music's highest retail debut on the charts ever. Starlight, Bethel Music's first full-length album recorded live on tour, is among their latest to top the chart.
The heart of Bethel Music is to be a steward of the worship being created and released at Bethel Church, making it a resource available to the world. In addition to thousands of people that attend Bethel's weekly worship services, another 350,000 plus people subscribe to the online stream of the services at www.ibethel.tv. WorshipU, Bethel Church's online school of worship, features ongoing training programs underneath seasoned instructors, with tracks including worship leader, songwriter, sound engineer, team essentials, producing a song and worship fundamentals, available at www.worshipu.com. More about Bethel Music can be found at www.bethelmusic.com.
About Josh Baldwin:
Josh Baldwin is a songwriter and worship leader with Bethel Church and Bethel Music. Baldwin joined the Bethel Music Collective in 2014 and regularly leads worship at Bethel Church and with Bethel Music Worship Nights tour domestically and internationally. In August 2015, he and his family made the cross-country move from North Carolina to Redding, California. Baldwin's greatest motivation as a worshipper and songwriter is the desire to connect with the Father's heart and usher others into the presence of God. Baldwin's "Praises" and "You Deserve It All" have become popular worship anthems among churches around the world. Baldwin and his wife Sheila enjoy adventuring, hosting, and raising their two amazing children in Redding, California. The War Is Over marks his first release with Bethel Music, and is available now.
Get Connected With Bethel Music
Website // www.bethelmusic.com
Facebook // www.facebook.com/bethelmusic
Twitter // www.twitter.com/bethelmusic
Instagram // www.instagram.com/bethelmusic
YouTube // www.youtube.com/ibethelmusic
##