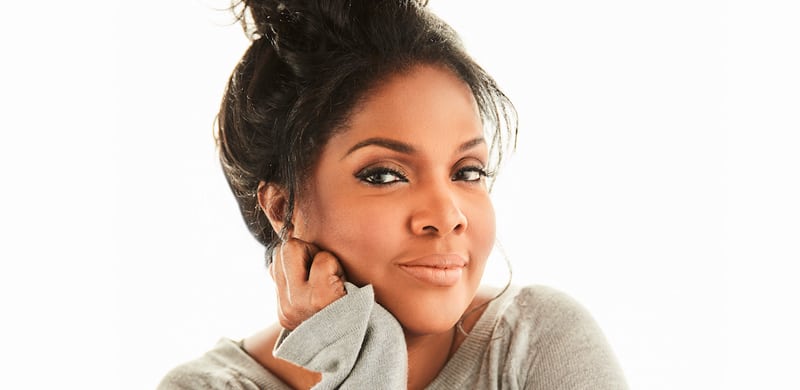 Centric Gets Up Close With CeCe Winans on New Episode of 'Being' Saturday, June 17, while CeCe Talks Music, Family and Secrets to a Successful Marriage on 'Joni's Table Talk' Tuesday, June 13
Winans Join the Wednesday Night Summer Line-Up at the Grand Ole' Opry in Celebration of Black Music Month
(Los Angeles, CA) — On the heels of rolling out her first solo album in nine years and kicking off the Fall in Love Tour presented by Medi-Share, CeCe Winans is learning how to juggle a very demanding schedule. Winans' fans will hear first-hand from the gospel singer how she manages life as a wife, mother, co-pastor and entrepreneur. Tune in Saturday, June 17th at 10pm-ET/ 9pm-CT/ 7pm-PT on Centric an American lifestyle cable television channel geared towards African-American women.
On Tuesday, June 13th Winans takes a seat at 'Joni's Table Talk' that airs on Daystar Television 6:00 am, 7:30 pm and again at 1:00 am CT http://www.daystar.com/shows/daystar-original-programs/jonilamb/. 'Table Talk' is an upbeat and sometimes unpredictable half hour talk show that offers fresh perspectives on a wide range of relevant issues.
The Grand Ole Opry® presented by Humana® is adding nine weeks of Wednesday night shows to its schedule June 14 – August 9. It kicks off Wednesday, June 14th with GRAMMY award-winner CeCe Winans. In honor of Black Music Month CeCe will also perform June 21st and 29th.
If you haven't experienced the Fall in Love Tour yet, check out the remaining dates at www.cecewinans.com and get your tickets. Stay connected via Instagram, Twitter and Facebook @cecewinans
##