BEC Recordings Announces Kutless' New Album, ALPHA / OMEGA, Releasing November 10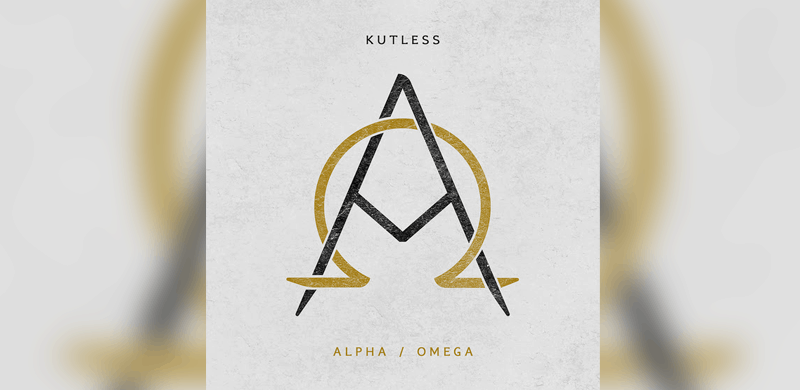 Available Now For Pre-Order
SEATTLE, WASH (OCTOBER 05, 2017) – BEC Recordings' band, Kutless, will release their new album ALPHA / OMEGA on November 10. The band's tenth studio album is now available for pre-order here. With their upcoming album ALPHA / OMEGA, Kutless has created a collection of rock and worship songs of both original and cover tracks that are true to who the band has been for the last 17 years. They wanted to create a project that would engage the Christian community and have the greatest impact. The songs are true to who the band is at their core – rock and worship.
"Our band actually started out as a worship band while we were in college, and that became the launching point for the music we would do for the past 15 years," shares frontman Jon Micah Sumrall. "I think a lot of people think that worship music and rock music are at odds with one another. I think one of the really unique things about our band is the ability to blend these two worlds together."
ALPHA / OMEGA's track listing is below and features a new version of "Strong Tower," the title track from the RIAA Gold Certified album as well as the debut single "King Of My Heart," which spent three weeks at No. 1 on the Billboard Soft AC chart. Watch the lyric video below:
Kutless continues to focus on sharing the Gospel with a younger generation that is searching for answers. In 2012, the band formed a non-profit called EOTA (End Of The Age) Ministries to help create and host events around the world. The band has performed all across Eastern Europe including Ukraine and Belarus, where they have seen more than 40,000 make commitments to Christ.
"We know that Kutless has a powerful platform that can be used to share the Gospel and impact peoples' lives," explains Sumrall. "While we want everyone to hear and respond to the Gospel, we have been focusing our efforts on reaching the Millennial generation, which statistically has become one of the most secularized and difficult generations to reach in recent history. Over the past few years we have been hosting free, large scale outreach events where we have seen thousands of young people make decisions for Christ."
ALPHA / OMEGA Track Llisting:
1.Your Great Name
2. Strong Tower
3. King Of My Heart
4. Cornerstone
5. You Are Love
6. Great Are You Lord
7. Your Love Awakens Me
8. Shepard Of My Soul
9. Gave It All (I Surrender All)
10. No Wonder
ABOUT KUTLESS:
The Portland, Oregon-based band has released nine studio albums on BEC Recordings. Kutless has two RIAA Gold-selling albums for Strong Tower and Live From Portland. The band has had 12 No. 1 radio singles across all formats including their major hits "Strong Tower," "What Faith Can Do" and "Carry Me To The Cross." In 2012, Kutless released, Believer, to much media and sales acclaim debuting at No. 1 on the Billboard Christian & Gospel Chart as well as No. 1 on the iTunes Christian Albums chart. In 2014, the band released a well-received worship project Glory. Launched by original members Jon Micah Sumrall (lead vocals) and guitarist James Mead, the band formed first as a modern rock/worship band at Warner Pacific College in Portland in 2000. Kutless signed to Tooth & Nail/BEC Recordings in late 2001 and released its self-titled debut the following year, which went on to become the fastest-selling debut in the label's history.
CONNECT WITH KUTLESS:
www.Kutless.com
Twitter
Facebook
Instagram
##