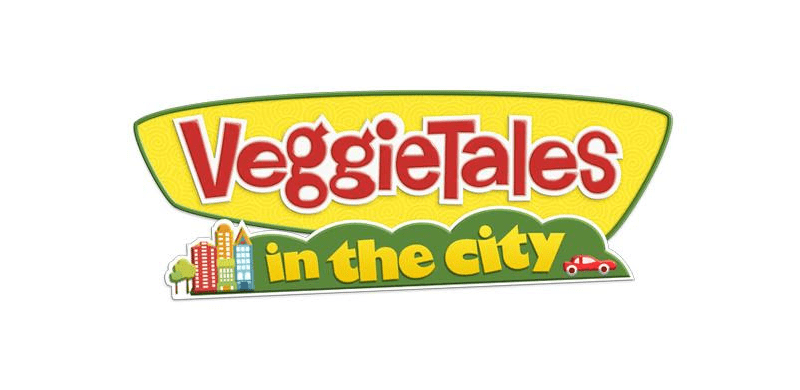 Big Idea Entertainment Announces All New Fun-Filled "VeggieTales in the City" New Episodes Now Streaming On Netflix
New Season Features Bible-Centered Lessons About Telling The Truth, Trusting God, The Importance Of Friendship, And More
September 18, 2017 (Nashville, TN) – There's fresh new fun from VeggieTales in the second and all-new hilarity-filled season of "VeggieTales in the City" which debuted September 15, only on Netflix. Watch the trailer:
The VeggieTales crew delivers a new set of funny adventures in "VeggieTales in the City" season two. The new episodes have the Veggies taking off to explore the city in all-new cartoon storylines. Each episode has two 11-minute stories that serve up what parents have come to expect from the brand in inspirational children's content and lifelong lessons. Each story features important Bible-centered values like telling the truth, trusting God, the value of friendship, and a brand new original song that will have kids laughing and toe-tapping with the Veggies that are always fresh!
"We developed 'VeggieTales in the City' with our current fans in mind and we hope the new series will also excite and endear a new group of VeggieTales enthusiasts," says Leslie Ferrell, General Manager of Big Idea Entertainment. "We hope everyone joins Bob, Larry, Petunia Rhubarb, Junior, and the rest of the Veggie bunch in their new "VeggieTales in the City"episodes!" Teaching children faith-based lessons through entertaining animation has made VeggieTales one of the most successful children's brands in the world. Big Idea Inc. was launched in 1993 and since then VeggieTales has sold over 75 million videos, 13 million books and more than seven million CDs. VeggieTales and Big Idea's property "3-2-1 Penguins" enjoyed four seasons as a top-rated series on NBC Saturday mornings. There have also been two successful theatrical releases-2002's "Jonah-A VeggieTales Movie" and 2008's "The Pirates Who Don't Do Anything-A VeggieTales Movie." Big Idea also maintains a wide presence in publishing and licensing.
Season 2 episodes:
1. The Hottest Pepper in the West / Karate Pirate Space Posse
2. Plane vs. Train / Larry's Baby Birdies
3. Two of a Kind / Moving to the City
4. An Ichaburger Christmas / A Christmas Play
5. Ichaburgertopia / The Truth Hurts
6. Employee Fun Day / Bacon Bill's New House
7. Books of the Bible / Monster in the Closet
8. Arcade Showdown / The Audition
9. The Singing, Dancing Lobster / It's Skatin' Time
10. The Last Issue / Bob's Great Store
11. Attack of the Marshmallow Laser / Bye, Bye, Bacon Bill
Connect with VeggieTales:
Trailer: https://youtu.be/Unp-HpsfbLk
Netflix: netflix.com
Twitter: @VeggieTales
Facebook: https://www.facebook.com/veggietales/videos/10155499007350491/
Instagram: @VeggieTalesOfficial
Youtube: @VeggieTalesOfficial
E-commerce: VeggieTales.com
##