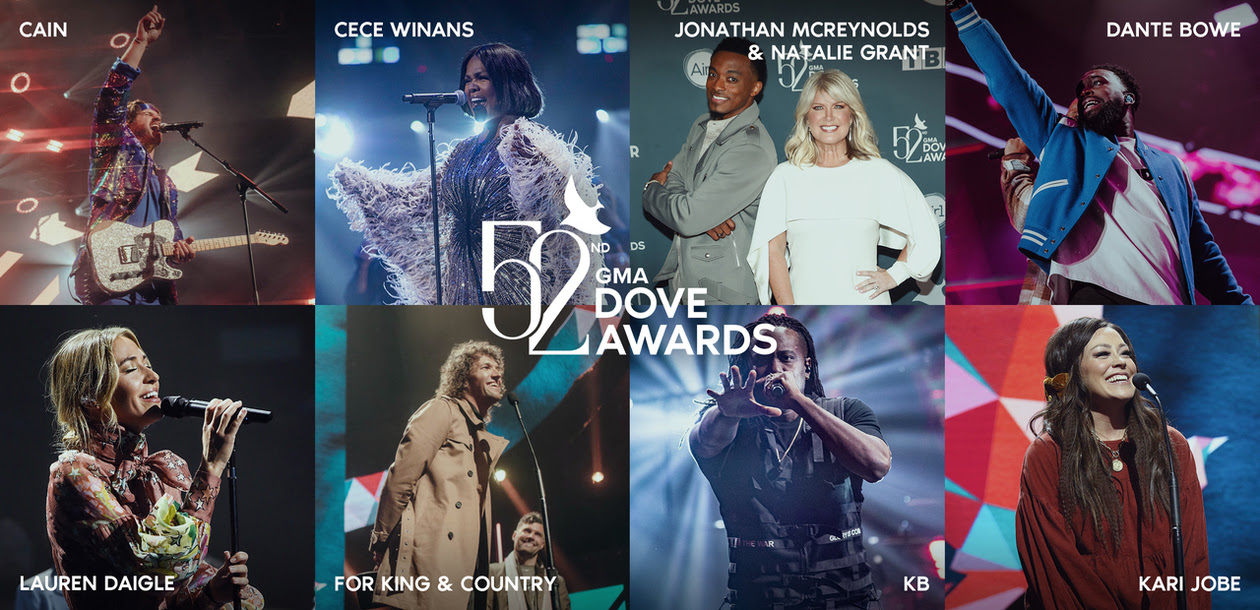 Nashville, TN (October 22, 2021) – The 52nd Annual GMA Dove Awards were handed out Tuesday night, October 19th, 2021, in Nashville, Tennessee. The show, under the banner Stronger Together, aired tonight exclusively on TBN and was simulcast on SiriusXM The Message. CeCe Winans and Jason Ingram led the night with the 4 awards each with Winans winning Gospel Artist of the Year and Ingram winning Songwriter of the Year (Non-Artist). for KING & COUNTRY took home three awards including Artist of the Year, the top honor of the night. Chris Brown of Elevation Worship and Steven Furtick also each won three awards including Song of the Year for "The Blessing." Dynamic performers Maverick City Music claimed New Artist of the Year with Contemporary Artist of the Year going to We The Kingdom. See the full list of winners here.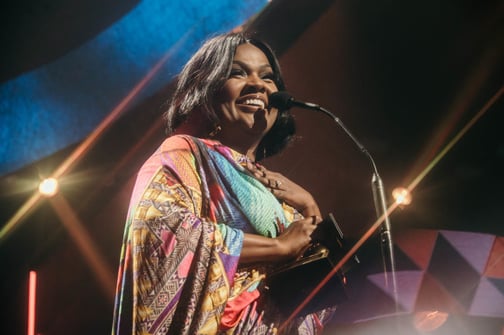 After 2020's virtual show, the music community reunited this year with stellar live performances which included a moving ballad from Lauren Daigle, a chill-inducing moment from Co-Host Natalie Grant, and a powerful closing rendition of Worship Recorded Song of the Year, "Graves Into Gardens" by Elevation Worship. Other stand-outs included the five New Artist of the Year nominees, each bringing energetic performances bursting with joy and hope. One-of-kind collaborations also lit up the stage including KB with Matt Redman, Jonathan McReynolds with Mali Music and Dante Bowe with Kelontae Gavin.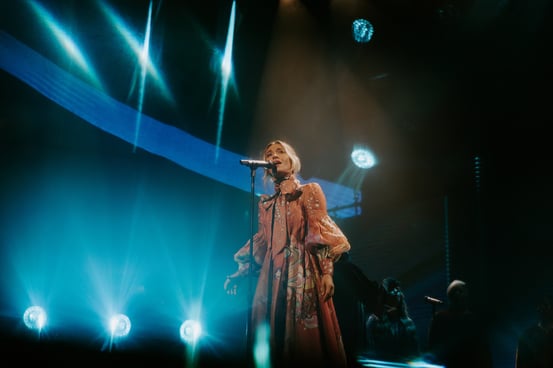 To watch the 52nd Dove Awards on demand on the TBN app: CLICK HERE
To get the full awards show audio broadcast including exclusive backstage interviews with winners, performers and presenters from SiriusXM The Message only in the SXM App: CLICK HERE
One of the night's highlights was Chairman of the GMA Board, Roy Morgan, presenting Jackie Patillo with the first-time Dove Award for Distinguished Leadership. Morgan also announced the new Dove will be an annual award and, beginning next year, will be named The Jackie Patillo Leadership Award. Patillo was surprised and elated to be presented with this special award. "I am speechless. And so honored and so grateful. This is a calling y'all. This is a mission. This is not a job. Even though some days are hard. But, I love you. And I'm grateful. And I believe in unity in Christ. I believe we can celebrate our diversity in ways that will show the world that they'll know we are Christians by our love. I believe in the power of God through the Word and through the message in your songs. So thank you. I'm so grateful and I'm awestruck over this."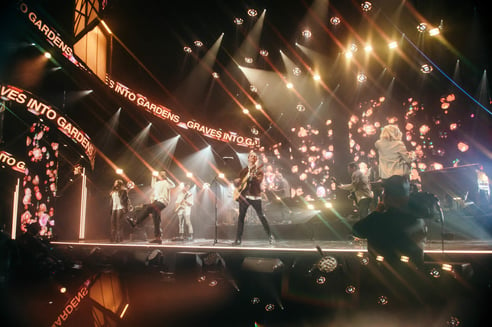 For official social media assets, click here. Photo highlights from the night can be found here. Logos for the 52nd Annual GMA Dove Awards are located here.
Partial list of winners:
ARTIST OF THE YEAR: for KING & COUNTRY
NEW ARTIST OF THE YEAR: Maverick City Music
CONTEMPORARY CHRISTIAN ARTIST OF THE YEAR: We The Kingdom
SONG OF THE YEAR: "The Blessing"
WORSHIP RECORDED SONG OF THE YEAR: "Graves Into Gardens" –
Elevation Worship ft. Brandon Lake
SONGWRITER OF THE YEAR (ARTIST): Brandon Lake
SOUTHERN GOSPEL ARTIST OF THE YEAR: Ernie Haase & Signature Sound
GOSPEL ARTIST OF THE YEAR: CeCe Winans
INSPIRATIONAL FILM OF THE YEAR: A Week Away
RAP/HIP HOP ALBUM OF THE YEAR: His Glory Alone – KB
SOUTHERN GOSPEL ALBUM OF THE YEAR: Change Is Coming – Joseph Habedank
Select quotes from the 52nd Annual GMA Dove Awards
"I love this night so much. It's like a family reunion in this place. And you see collaborations and performances you're not gonna see anywhere else."-
Natalie Grant, Co-Host of the 52nd Annual GMA Dove Awards
"I've been doing music a long time. This means so much to me because I've seen God move in my family in miraculous ways. He is who we hope He is." – Ed Cash from We The Kingdom, Contemporary Christian Artist of the Year Winner
"I was in a dark dark place. I took that album home. I listened to the album front to back and the eighth song was a gospel presentation. I believed on Jesus listening to that album and I've been walking with Him ever since. I vowed to the Lord Jesus I would spend my life trying to reproduce that moment for people all over the world." – KB, Rap/HipHop Album of the Year Winner for His Glory Alone
"Our prayer is that every time we go out, that we don't magnify us, that we don't magnify celebrity or our personality or our fashion or anything. We wanna lift up Jesus."
– Maverick City Music, New Artist of the Year Winner
"I stand up here more convinced than ever that the power of music is transforming. The power of music gives life to a vocal chord." – Luke Smallbone from for KING & COUNTRY, Artist of the Year Winner
##