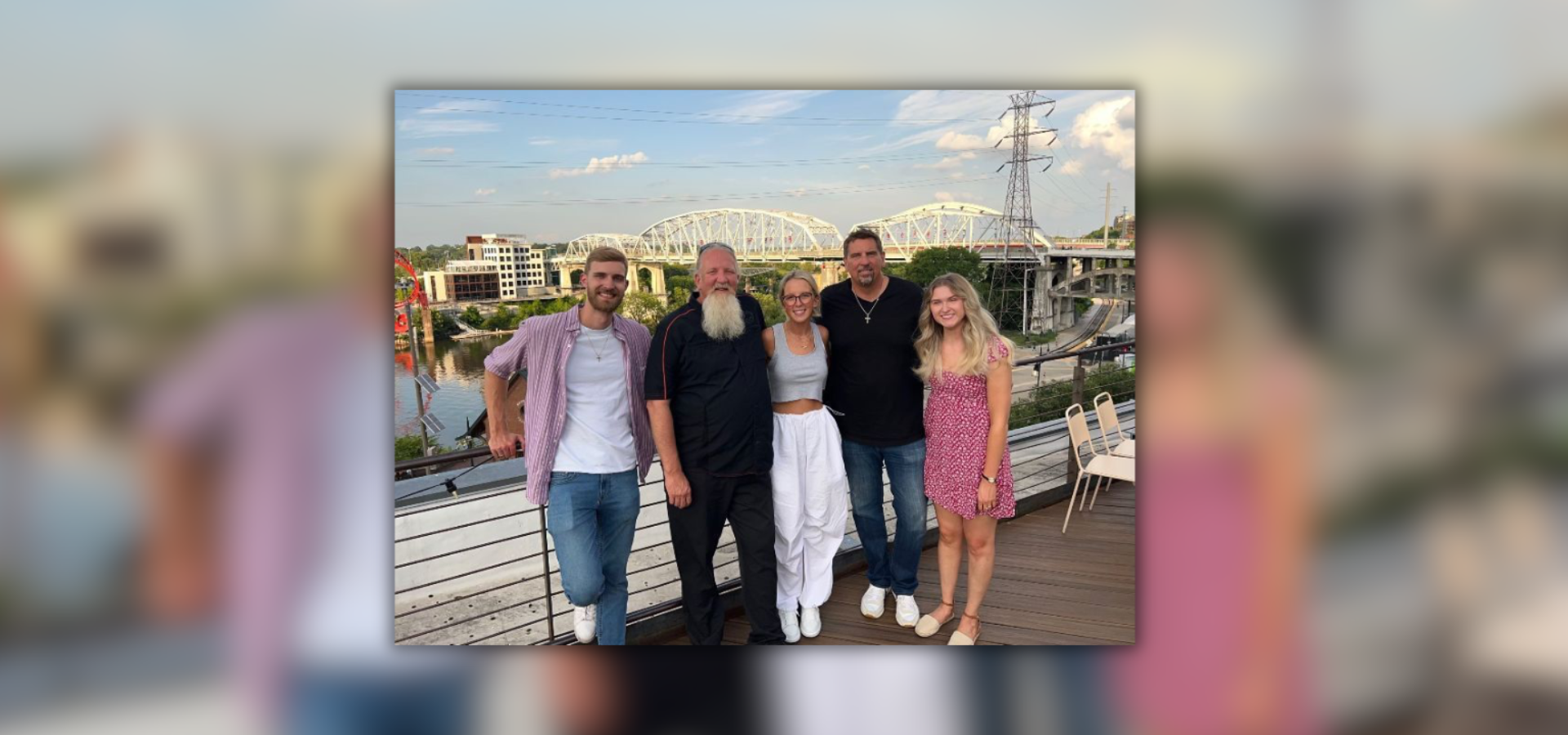 Vere Music and Brickhouse Entertainment have welcomed breakout pop singer/songwriter Mary-Clair to their roster. The 19-year-old Nashville native teamed up with multi-Grammy award-winning songwriter and producer Tedd T., who has penned hits for Celine Dion, Tauren Wells and more, for her debut single "Heaven in the Way." The powerful ballad is available to stream now across all music platforms.
Pictured L to R: Caleb Gauntt, Scott Brickell, Mary-Clair, Rusty Harmon, Paige Heinemann
Growing up in Music City, Mary-Clair developed a strong love for music and live shows at a young age. She has been writing since she was 10 years old drawing stylistic inspiration by icons like Justin Bieber, Miley Cyrus, post Malone and Jon Bellion. Her new single, "Heaven In The Way", shows her authentic nature and desire for her music to connect with people who have gone through similar experiences.
"I am so excited and honored to be a part of the Vere and Brickhouse family," shares Mary-Clair. "All I want to do is sing songs that impact and inspire people. I believe with this team and the grace of God we can do just that. I am so proud of this song. It's been two years in the making and I can't wait for people to hear it."
"Heaven in the Way" is the first of many to be released, with Vere on board to distribute while Brickhouse will serve as management. "As a new artist Mary-Clair has already built an impressive team including Tedd T. and Brickhouse Entertainment," says Rusty Harmon, President of Vere Music. "Mary-Clair's vocals and songwriting are undeniable. Vere is excited to join this team and partner with this obvious up and coming talent." For more information about Mary-Clair, please visit https://www.maryclairmusic.com/.
##