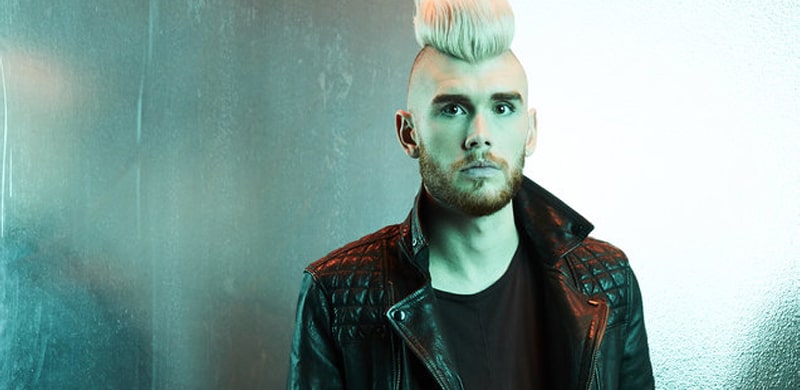 Nashville, Tenn. (Sept. 15, 2017) – USA Today and The Tennessean exclusively premiere Colton Dixon's latest music video, "The Other Side," from the artist's critically acclaimed Identity (March 24).
One of the most personal songs for Dixon from the album, the music video for "The Other Side" shares the powerful stories of two families reflecting on the passing of loved ones; Dixon's own wife's late brother, as well as a young fan touched by Dixon's music. The music video instills a sense of hope in the midst of tragedy.
"This music video means so much to me – to have my wife Annie and her family be a part of it, and to have Lexi's family there as well. It's so hard to put into words the emotion we felt filming that day," says Dixon. "Their involvement speaks to the greater message of this song – that death doesn't have the final say because of the hope that's promised to us on the other side."
Dixon will be performing on the Air1 Positive Hits Tour alongside GRAMMY® nominees Skillet and Britt Nicole, with special guests Tauren Wells and Gawvi. With almost 30 shows, the tour will travel to cities including Nashville, Seattle, Denver, Kansas City and more.
AiR1 Positive Hits Tour
*All tour dates subject to change
Sept 27 – Dayton, OH
Sept 28 – Knoxville, TN
Sept 29 – Lexington, KY
Sept 30 – Indianapolis, IN
Oct 1 – Nashville, TN
Oct 5 – North Little Rock, AR
Oct 6 – Baton Rouge, LA
Oct 7 – Houston, TX
Oct 8 – Jackson, MS
Oct 10 – Belton, TX
Oct 12 – Lubbock, TX
Oct 13 – Rio Rancho, NM
Oct 14 – Las Vegas, NV
Oct 15 – Phoenix, AR
Oct 19 – San Diego, CA
Oct 22 – Ontario, CA
Oct 26 – Fresno, CA
Oct 27 – Redding, CA
Oct 28 – Portland, OR
Oct 29 – Seattle, WA
Nov 2 – San Jose, CA
Nov 3 – Bakersfield, CA
Nov 4 – Reno, NV
Nov 5 – Salt Lake City, UT
Nov 7 – Denver, CO
Nov 9 – Kansas City, MO
Nov 10 – Tulsa, OK
Nov 11 – San Antonio, TX
Nov 12 – Dallas, TX
About Colton Dixon:
Colton Dixon quickly became a household name in 2012 when he made it to the top seven on Season 11 of Fox's hit show AMERICAN IDOL, and his career has been on the fast track ever since. Dixon's 2013 debut, A Messenger, set the record for biggest first-week sales by a new solo Christian act, becoming the No. 1 selling album by a new Christian artist. In just a few short years, Dixon has already played live for more than 1 million fans, performing at festivals like Winter Jam and touring with acts such as Third Day, TobyMac and Britt Nicole. Dixon has also been named a Steinway & Sons artist, following in the footsteps of legendary artists such as Harry Connick, Jr. and Billy Joel. Dixon's sophomore effort Anchor includes the most played Hot AC single of 2014, "More Of You," which spent three weeks at No. 1, as well as "Through All of It," his fourth consecutive No. 1 at Hot AC Radio. In 2013, Dixon won a Dove Award for Best Rock/Contemporary Album Of The Year, along with two additional nominations. In 2015, Anchor was honored with the Dove Award for Rock/Contemporary Album of the Year. Dixon received back-to-back K-LOVE Fan Award nominations for Male Artist of the Year in 2014 and 2015. Dixon's third studio album Identity is available now.
Connect With Colton Dixon:
Website: www.coltondixon.com
Twitter: twitter.com/coltondixon
Facebook: facebook.com/coltondixonmusic
Instagram: instagram.com/coltondixonmusic
##