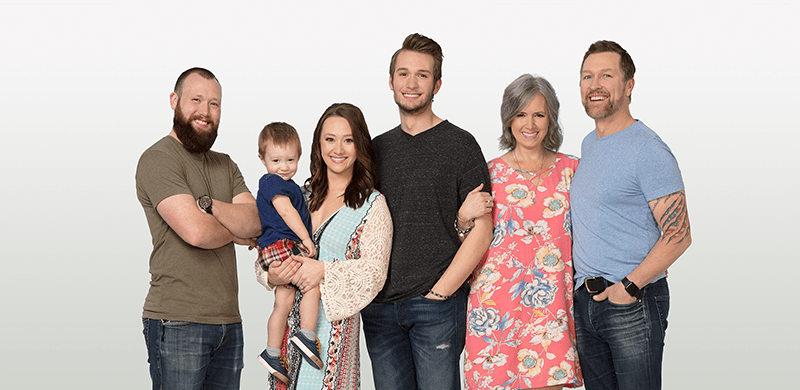 Country music icon Craig Morgan is coming to UP TV on March 1 at 9:30p.m. ET with a new reality show documenting his life on-and-off the stage with his family, including how they stay strong after tragically loosing son and brother, Jerry, in a tragic accident, called "Morgan Family Strong."
Craig shared with Yahoo! about the show:
"People are going to see a side of me that they've not seen, more than anything else that I've ever done. Our hardships, our heartaches… Having been an entertainer for a long time, my wife has done a great job of maintaining a sense of security around our family. We've opened the doors a little bit and, kinda, let everybody in."
You can view the trailer here.
About "Morgan Family Strong"
Craig Morgan is an Army veteran, family man, country music star and member of the Grand Ole Opry whose 25 Billboard hits include the radio chart-topper "That's What I Love About Sunday." The series will follow Craig and his close-knit family (wife Karen, daughter Aly, and sons Kyle and Wyatt) at home and on tour as they come together around the heartbreak of losing their son and brother, Jerry, in a tragic accident, by launching the family's passion project – The Gallery at Morgan Farms. Morgan Family Strong will premiere Thursday, March 1 at 9:30 pm ET.
##