TUNE IN ALERT: Dove Awards Pre-Telecast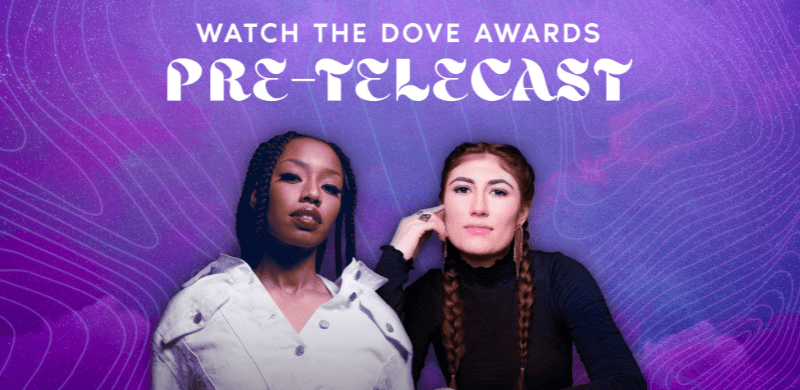 TUNE IN ALERT: Dove Awards Pre-Telecast
Tune in to the GMA Dove Awards Pre-Telecast Friday, October 21st, 2022 at 6pm ET/5pm CT on DoveAwards.com. The pre-telecast precedes the 53rd Annual GMA Dove Awards airing exclusively on TBN and the TBN app, Friday, October 21st, 2022 at 8:00p.m. ET and 10:00p.m. ET.
Co-hosted by Katy Nichole and DOE, the pre-telecast will feature performances from Citizens, Katy Nichole, Jason Nelson, and The Sound.
Presenters announcing the twenty-six categories include Ryan Ellis, Mia Fieldes, Jabari Johnson, Kevin Lemons, Blessing Offor, Chris Renzema, Sam Rivera, Angie Rose, Jordan Smith, Jordan St. Cyr, Sunday Drive, Phil Thompson, and Mitch Wong.
The pre-telecast is sponsored by Soldiers For Faith, a ministry connecting people to God's Word through at-home concert experiences and call-in Bible studies, and AdRev, a comprehensive digital rights management solution.
##