Tauren Wells Announced As Host And Performer For 54th Annual GMA Dove Awards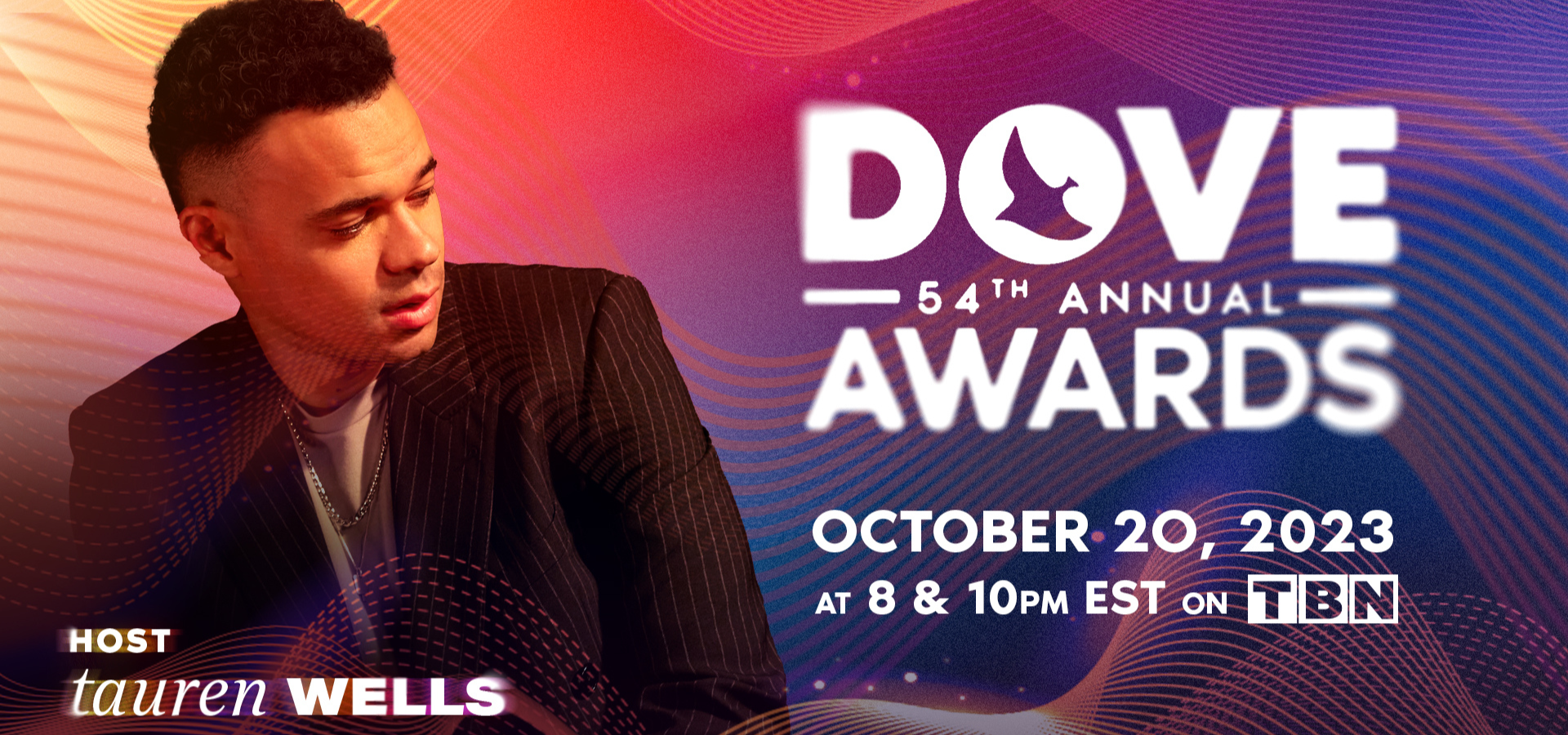 TAUREN WELLS ANNOUNCED AS HOST AND PERFORMER FOR THE 54th ANNUAL GMA DOVE AWARDS
The GMA Dove Awards sold-out Nashville event will be held October 17th, 2023, and will air exclusively on TBN and the TBN app, Friday, October 20th, 2023 at 8:00p.m. ET and 10:00p.m. ET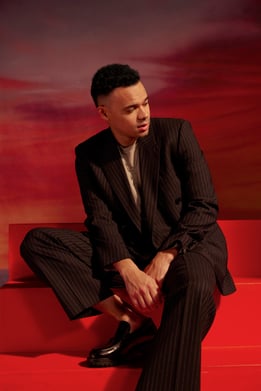 The Gospel Music Association is pleased to announce Tauren Wells as the host for the 54th Annual GMA Dove Awards. Named the GMA Dove Awards Contemporary Christian Artist of the Year and New Artist of the Year in 2018, the eight-time winner and 17-time nominee will also be performing on the show. The GMA Dove Awards are happening live and in person in Nashville, TN, on October 17th, 2023 at the Allen Arena. Tickets for the live show are sold-out. Tune in to the broadcast exclusively on TBN and the TBN app, Friday, October 20th, 2023 at 8:00p.m. ET and 10:00p.m. ET, with an encore presentation on October 27th, 2023 at 8:00p.m. ET and 10:00p.m. ET.
Tauren Wells is a celebrated platinum-selling musician, preacher, public speaker and father, with eight GMA Dove Awards (including Contemporary Christian Artist of the Year and New Artist of the Year), 10 GRAMMY® nominations and a Billboard Music Award nomination. In addition, Wells has achieved six number 1's, 330+ million career video views and over 1.1 billion global streams to date and counting. Through his precise artistry, masterful lyrics and dance-oriented performances, Tauren uniquely connects his contemporary Christian and Gospel sound with elements of pop, hip-hop and R&B. With "Joy In The Morning" (2022), his first record with Capitol Records/CCMG and third career album, he emphasizes his genre-bending musical talent and limitless creative range— drawing from a lifetime of influences across gospel, pop, R&B, and more. Wells continues to inspire joy with his latest body of work Take It All Back. Released in August 2023, the four-song EP includes high-impact collaborations with We The Kingdom, Davies and Fred Hammond, plus a powerful new version of "Crazy About You." Having toured with industry greats (Lionel Richie, Mariah Carey, etc.) and performing on Good Morning America, Fox & Friends, Tamron Hall Show and The Kelly Clarkson Show, Wells most recently brought his show stopping vocals and electrifying signature dance production across the U.S. with his "Joy in the Morning" headline tour. Born and raised in Michigan, Tauren currently resides in Texas with his wife and four sons. In 2024, The Wells family will be opening a church in Austin, TX called the Church of Whitestone. More about Tauren Wells HERE.
"I'm excited and honored to be hosting this year's GMA Dove Awards - truly such a special celebration of Christian and Gospel music," says Wells.
The theme for the 54th Annual GMA Dove Awards is Joyful Echo. Isaiah 42:12 from The Message says, "Make God's glory resound, echo His praises from coast to coast."
"What Joyful Echo makes me think of is the writer in scripture that says one generation will tell another of the greatness of God. That essentially the goodness of God will be echoed from one generation to another," says Wells. "What joy it brings the believer to be able to tell those coming from behind us how great, how good, how awesome God is. It's also cool to note that as you declare God's praises and sing of His goodness, it reverberates throughout history the greatness of our God."
For the complete list of nominees, visit doveawards.com
The 54th Annual GMA Dove Awards are produced by the Gospel Music Association. Jackie Patillo and Justin Fratt serve as showrunners and executive producers, alongside Curtis Stoneberger and Paul Wright as producers. Russell E. Hall returns as director, Michael Nolan as scriptwriter, Scott Moore and Go Live Productions as production manager.
About Gospel Music Association & Foundation: Since 1964, the Gospel Music Association's mission has been to expose, promote and celebrate the Gospel through music. The GMA serves the richly diverse creatives and professionals within the Christian and Gospel music industry by preserving the legacies of those who've gone before us and celebrating the work of today's artists through events like the GMA Dove Awards, GMA Easter Celebration, and GMA Christmas Celebration - which reaches millions of people around the world annually.
About TBN: TBN is America's most watched faith-and-family channel and the world's largest religious broadcaster, reaching over 175 nations through more than 30 global networks with inspirational programming in 17 languages. TBN, the original pioneer of faith-based television, is expanding into other marketplaces such as publishing and innovative digital content in various formats, all designed to reach every viewer demographic with the life-changing message of hope and grace. To find out more about the TBN Networks, visit us at tbn.org.
##