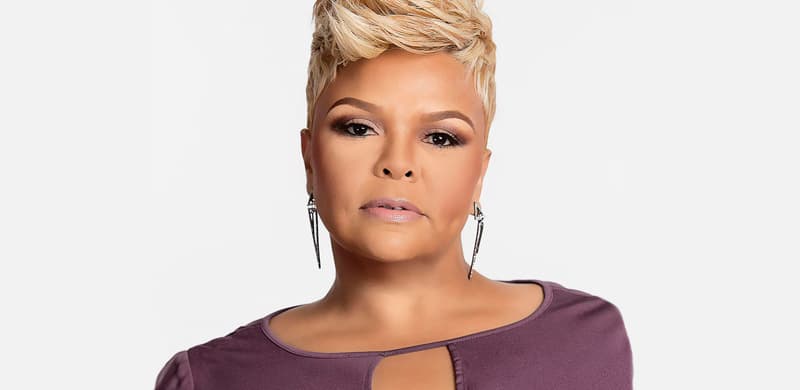 Tamela Receives Two 2017 BET Nods
Mann's world concert tour plays before capacity crowds in Florida over the weekend
Dallas, TX. (May 23, 2017) -Tillymann Music Group Platinum-Selling Artist Tamela Mann was honored to receive a 2017 Billboard Music Award for Top Gospel Album for her Billboard No. 1 selling release, One Way. The awards show recognizes the hottest names in music today.
"What an honor to receive a Billboard Music Award," said Tamela. "Thank you God! And thank you to my whole team and to the fans! Congratulations to all the winners!"
Watch Tamela's Facebook Live about her win:
Tamela recently received two 2017 BET Award nominations in the Dr. Bobby Jones Best Gospel/Inspirational Award category. Her single, "God Provides" and Kirk Franklin's "My World Needs You" on which she performed received award nods. Winners will be announced at a star-studded ceremony broadcast live on BET from Los Angeles' Microsoft Theater Sunday June 25.
Tamela is currently on the Mann's World Family Tour, co-headlining with husband, actor and comedian David Mann. The 25-city spring leg of the tour is making stops across the country, including those before last weekend's capacity-crowds in Florida. The singer is performing songs from her latest album One Way. The project is executively produced by Tamela, David Mann and son David Mann Jr. One Way is produced by the acclaimed Myron Butler and David Mann. The album's all-star guest producer credits include Kirk Franklin, Eric Dawkins, King Logan, Shaun Martin and Timbaland. "God Provides," written and produced by Franklin, is the sophomore single from One Way and held the No. 1 slot on the Billboard Gospel radio chart for 13 weeks. Tamela's new single "Change Me" entered the Billboard Gospel radio chart Top 20 and is her highest debut ever on that chart. This week, the track lands at No. 10.
For tour information and tickets: www.MannsTour.com
For more info on Tamela, check out:
Website: www.tillymannmusic.com/
Facebook: www.facebook.com/davidtamelamann
Twitter: @DavidandTamela
Instagram: @DavidandTamela
"God Provides" Music Video:
About Tamela Mann:
Tamela Mann is a Grammy® Award Winner, BET Award Winner, Billboard Music Award Winner, NAACP Image Award winner, multiple Stellar Gospel Music Award and GMA Dove Award-winning singer, actress, songwriter, producer, and businesswoman. Tamela's Stellar Gospel Music Award-winning, GMA Dove Award-winning album Best Days debuted at No. 1 on multiple Billboard music sales charts and includes the No. 1 RIAA-gold certified single "Take Me To The King," which earned Tamela her first Grammy® Award nomination for Best Gospel/Contemporary Christian Music Performance. Tamela set a historic personal and industry record as the first Gospel lead artist in Billboard Gospel radio chart history to score three consecutive No. 1's from an album. The string of hits from Best Days includes "Take Me To The King," "I Can Only Imagine," and "This Place." Tamela and husband, actor/comedian David Mann, star in their family docu-series The Manns (TV One) and the comedy Mann & Wife (Bounce TV). Tamela's fourth solo studio album and Billboard No. 1 release, One Way which features her Grammy® Award winning song, "God Provides," is available everywhere.
For more information about Tamela Mann, visit www.TillymannMusic.com
##