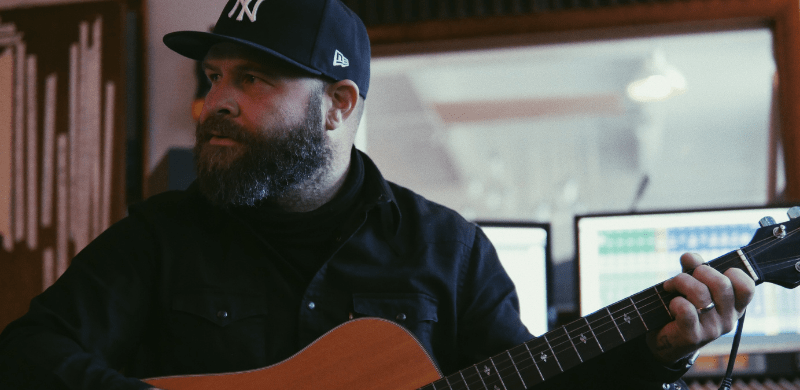 Nashville, Tenn., Thursday, June 24, 2021 — Syntax Creative is pleased to announce a new partnership with New York-based Old Bear Records, home to a diverse roster of artists and bands that range from instrumental, folk, indie rock, gospel, blues, singer-songwriter, and avant-garde. The label just released an alternative project called Chroma by Quiet Bear and anticipates the July 25-debut Center of the Frame by The Royal Halls. Old Bear began as a collective of rogue, eclectic bands and solo artists and are now confident "it's the best time to be an independent label because of how easy it is to publicize music and for people to access and discover something new," Old Bear Records President Anthony Hoisington said.
"As an independent label, we've been looking for a distributor that cares about our music as much as we do," Hoisington said. "Until now, our experience has felt more like we were just throwing our music into a massive machine and getting very little results in return. What we love about Syntax is that they offer the muscle of a bigger distribution company but are personable like a small company. They love what we're doing and the art that we are creating."
"Old Bear reminds me of our roots with Syntax Records," Syntax Creative CEO Tim Trudeau said. "They are very unique, very poetic, and very conscious. Perhaps these two labels were twins separated at birth and, then, for some reason, ended up at extreme opposite ends of the continent… as well as genres."
Since Old Bear Records' first release in 2017, they have released over two dozen albums and vinyl reissues, launched a video docu-series called "Harmonized Sounds" that features their recording process, hosted a podcast with over twenty episodes, and boasted two Billboard-charting albums so far.
"Old Bear is willing to take risks with music we believe is great, in spite of what is considered to be popular," Hoisington said. "Back in the seventies, record companies took more risks on music that was different and, as a result, minimized mainstream formulas. This resulted in a strong diversity in music. We believe that contributed to some of the greatest music that has ever been released commercially and we want to follow in similar footsteps."
"Old Bear is an excellent addition to our roster and really rounds out our offering," Trudeau said. "It will be our pleasure to share their thoughtful music with our friends at the digital service providers."