Pat Barrett Announces the Release of His Full-Length Solo Debut on July 20th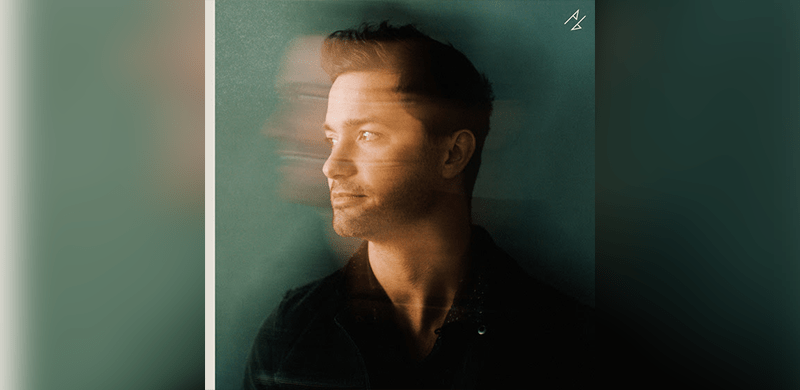 Barrett is the first artist on GRAMMY® Award Winner
Chris Tomlin's imprint record label, Bowyer & Bow
NASHVILLE, TENN. (June 04, 2018) Singer/songwriter and worship leader Pat Barrett announces the release of his solo full-length, self-titled debut releasing on July 20. Barrett is the flagship artist on GRAMMY® Award winner Chris Tomlin's imprint record label, Bowyer & Bow, in partnership with Capitol Christian Music Group. This upcoming album is the follow-up to his self-titled EP that released in April, and the debut radio single, "The Way (New Horizon)" is currently climbing the charts at radio and is in the Top 20 of the National Christian Audience chart.
Working together on this upcoming album, Barrett and Tomlin went through nearly 55 songs Barrett has written over the last several years, narrowing it down to a 12-song collection of thoughtful, worshipful and, at times, personally challenging tracks. Along with Tomlin, Barrett's self-titled LP features collaborations with fellow artists Steffany Gretzinger and Amanda Cook as well as established songwriters like Jason Ingram and Matt Redman and produced by Ed Cash.
"It felt like there was an immediacy to the songs selected," Barrett explains. "At the moment, these are the songs that have affected my perspective. [They've] brought wholeness in the way I view my family. These are the songs that have helped me trust more and love more deeply…The ones that have impacted me the most were the ones I was most excited to share. I'm at the mercy of the moment in a lot of ways with writing. If I'm going through change, I'm probably going to write about change. If I'm worrying about how financially things are going to work in the future, I'll probably write about that."
Barrett is no newcomer to the world of music. As one of the primary vocalist and songwriter for the Atlanta-based worship band Housefires, he also co-wrote the award-winning song "Good Good Father," which has been performed by numerous artists. It was Tomlin's recording that took the song to No. 1 at radio. Additionally, Barrett partnered with Tomlin to write the children's book Good Good Father, which has sold more than 200,000 copies.
"I wrote a children's book with Chris before I ever wrote a song with him," jokes Barrett.
This collaboration became a friendship that has now resulted in a business partnership.
"Pat was our first signing because he's a phenomenal singer-songwriter-instrumentalist and also an amazing guy. I can't wait for people to hear his music," shared Tomlin with Billboard Magazine. "With Pat, I really believe that I found the perfect artist. He comes from the Atlanta based music-collective, Housefires, and he's never gone solo. I just can't wait for people to hear this music."
Barrett also joined Tomlin on his latest run of "Worship Night in America" Tour, which concluded in May, featuring Kim Walker-SMith, Matt Maher, Tauren Wells and Christine D'Clario. Barrett will be heading out on Tomlin's "Good Good Father" Tour in Canada this fall.
Pat Barrett LP Track-Listing:
Into Faith I Go
God Is So Good (You Are Worthy)
The Way (New Horizon)
Everything Is Sacred
Better
My Hallelujah
Be Still My Soul
Build My Life
Hymn Of The Holy Spirit
Sparrows And Lilies
Sing To The Lord (Banner)
Sails (feat. Steffany Gretzinger & Amanda Cook)
About Pat Barrett
Best known as one of the primary singer/songwriter for the band Housefires, Pat Barrett is a worship leader at Grace Midtown in Atlanta, GA. With songs such as "Build My Life" and "Good Good Father," Barrett is a key songwriter and artist in the broader worship community. He is the first signing on Chris Tomlin's new label imprint, Bowyer & Bow, in partnership with Capitol CMG.
##