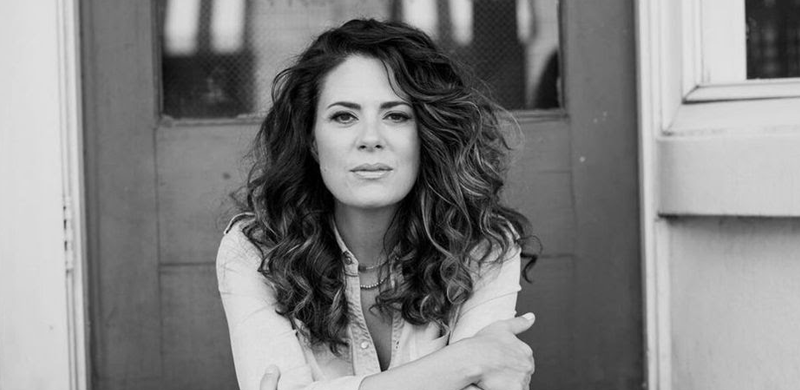 Nashville, Tenn. (Aug. 18, 2017) – Three-time GMA Dove Award-winning recording artist Christy Nockels has released a new single, "Build My Life," available today. Following the release of her widely praised Christmas album, A Thrill of Hope, Nockels hopes to invite listeners into a deeper place of worship and understanding of the wonder of God in "Build My Life."
"'Build My Life' has become more than just a song I want to sing, but a theme that I want to ring true in my life," shares Nockels. "He is the name above every other name, and He is worthy of turning over the trajectory of my life to Him. Phil 2 says, "Therefore God exalted Himself to the name that is above every other name, that at the name of Jesus every knee should bow, in heaven and on earth, and under the earth." I hope this song opens your eyes to the wonder and awe of Jesus."
Having recently relocated to Franklin, Tenn. with husband and producer Nathan, along with their three children, Nockels' release of "Build My Life" comes with the expectation of more new music to follow.
"I am so excited about this song, but equally excited about what is coming," says Nockels. "This next record, dare I say, might be my favorite record I've ever made, and I am looking forward to over the coming weeks being able to tell you all about it!"
About Christy Nockels:
Christy Nockels is a worship leader/singer-songwriter who lives Franklin, Tenn. with her producer husband Nathan Nockels (Passion, Matt Redman, Laura Story), and their three children. Christy and Nathan toured nationwide for several years as the duo Watermark, recording four acclaimed albums together. In 2009, Christy released her first ever solo album, Life Light Up followed by a 2012 sophomore release Into The Glorious and a critically acclaimed live worship album Let It Be Jesus in 2015. With GMA Dove Awards to her name, Nockels unveiled her first Christmas project, The Thrill Of Hope, in the fall of 2016.
Get Connected with Christy Nockels:
Website: https://christynockels.com
Facebook: https://www.facebook.com/ChristyNockelsMusic
Twitter: https://twitter.com/christynockels
Instagram: @christynockels
##