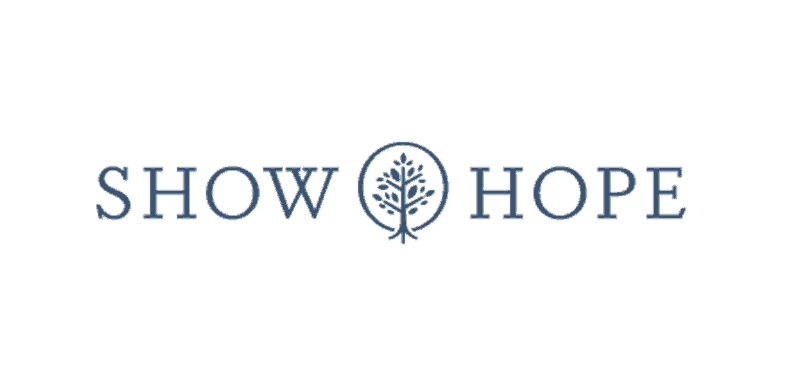 26 April 2017 – Franklin, Tenn – Show Hope began with a divine spark in the heart of an 11-year-old girl. Emily Chapman was in Haiti, and for the first time in her life she met face-to-face with children living as orphans. Emily came home with a fire burning in her heart and knew she had to do something. That flame was the beginning of Show Hope.
Now, many years later, Emily has stepped into a leading role in the very organization that effectively began as a result of her passion. Show Hope is proud to announce Emily Chapman Richards as the new Vice President and Assistant Executive Director.
Emily's passion for orphan care, unyielding commitment to excellence and deep love for others have marked her life and guided her actions for many years, making her a natural and perfect fit for leadership at Show Hope. Earning her Bachelor of Arts degree in International Studies and Religion from Baylor University and a Master of Theology degree from Queen's University in Belfast, Ireland, she has been actively engaged in the work of Show Hope for the past several years and is now putting those tools and training to even greater use in this new leadership role.
"Emily is and will continue to be a great asset to Show Hope, and I am excited that her role is expanding," said Leslie Maclellan, a member of Show Hope's Board of Directors.
"She guarantees a tie to the founders' vision for the organization," said Show Hope Executive Director Mike Hamilton. "She's bright, caring, and has a heart for God's call to care for the orphan."
Founders Mary Beth and Steven Curtis Chapman add, "We couldn't be more excited and more confident about the future of Show Hope as Emily steps into a major leadership position to continue to nurture and grow the heart and soul of this life-changing work."
For questions or interview requests about this story, please contact Courtney Baker, Show Hope's Director of Communications at cbaker@showhope.org or #615.354.7431.
About Show Hope:
After being personally impacted by orphan care and adoption, Mary Beth and Steven Curtis Chapman founded Show Hope in 2003. Show Hope's mission is to care for orphans by engaging the Church and reducing barriers to adoption.
Committed to the holistic care of waiting children around the world, Show Hope operates in four key areas: Adoption Aid, Care Centers, Pre+Post Adoption Support, and Student Initiatives. Since its inception, Show Hope has helped provide homes through Adoption Aid grants for more than 5,500 children from more than 50 countries, including the U.S. In addition, more than 2,300 waiting children with acute medical and special needs have received care through Show Hope's Care Centers in China.
For more information, please visit ShowHope.org.
##