Selah is First Nashville-Based Artist to Adopt Cryptocurrency, unveils Partnership with Rally For New "Creator Coin"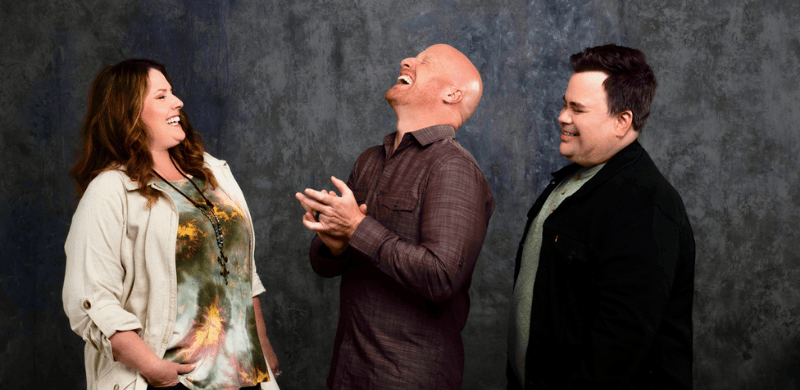 Recognizing the Humanitarian Potential and
Expanded OpportunitIes for Developing Countries, Innovative Band
Takes Business Global with First-Ever Collaboration and Digital Coin
Starting Today Fans Can Go to Rally.io to Get Access to Multiple
Holder Benefits Including Live Video Chats, Personalized Greetings and More
NASHVILLE, Tenn. (December 1, 2020) — On the heels of a double Dove Award win and the launch of its 16th album which debuted at #1 on the iTunes Christian chart, trio Selah, today announced the launch of 3CR8 Coin (a nod to their new label, 3Cre8tive) to give their global fanbase unprecedented access on and off the stage via Rally, an open platform that allows crypto-interested creators, influencers, celebrities and brands to launch their own currency. Today's launch marks the first time a Christian artist has launched their own digital currency, and ranks Selah among early established artists to engage their fans via a personal token.
Beginning today, Selah 3CR8 coin will be distributed to their most loyal fans through Rally.io.
Purchase benefits at launch include:
– Live Video Chat: A live 10-minute virtual video call with a member of Selah | $200 of Selah 3CR8 coins
– Personalized Greeting: Get a personalized greeting for any occasion (including birthday, anniversary) directly from a band member | $150 of Selah 3CR8 coins
– Selah New Album Download: Step Into My Story digital album download | $20 of Selah 3CR8 coins
"I grew up in Congo, Africa, where my family founded the Laban Bible Institute and started a medical dispensary, a women's literacy program, and a far-reaching radio station," said Selah's Todd Smith. "Having witnessed firsthand the strangling devastation of economic inequality, the equalizing potential of cryptocurrency and its ability to remove suppressive financial barriers globally is thrilling. Selah is proud to partner with Rally as one of the first established musical artists — and the first-ever in the Christian music genre — to launch our own digital currency."
Adds Selah's Allan Hall, "With PayPal recently enabling cryptocurrency as a funding source for its 26 million merchants, we believe the possibilities for elevating developing nations and supporting creative communities through decentralized finance will begin to grow exponentially. We are excited to be on board as early adopters, and can't wait to share this new experience with our fans."
"Rally empowers artists like Selah to provide more value, access and benefits to their community of fans while tapping into an entirely new revenue model that they control," said Mahesh Vellanki, Rally co-founder.
Selah joins an ever-expanding list of crypto-interested creators, celebrities and brands including international soccer star Keisuke Honda, global esports organization Gen.G, gamer FanHOTS, and more. Rally is funded by a mix of VC's including Andreesen Horowitz, Canaan, Battery Ventures, Green Bay Ventures and other major blockchain VCs, entrepreneurs, and more.
##