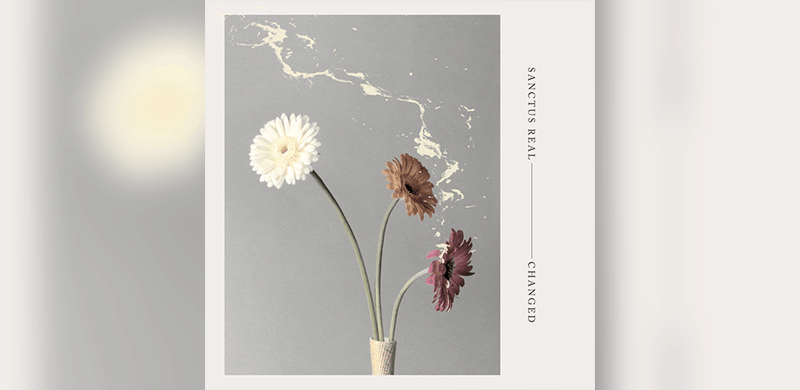 Band Wraps 16-City Headlining Tour,
Writes 8-Day Devo For YouVersion
3 May 2018 – Nashville, Tenn – Sanctus Real is proud to announce that their latest album, Changed, is now available. Releasing on April 27 with Framework Records, Changed is the band's eighth career album and the follow-up to 2014's Dream.
Since its release just days ago, Changed has been making an impact not only at radio but with fans and the media as well. The band and their new album are featured in outlets such as CCM Magazine with a review below (a forthcoming feature story will soon post), All Access, CBA Market, a guest blog and review on JesusFreakHideout.com, as well as an in-depth interview with the Song Revolution podcast. The band is also scheduled to appear in the upcoming issues of FCA Magazine and Charisma Magazine.
"​Though much has changed over the past couple of years for Sanctus Real,
they maintain a high quality for honest and engaging lyrics
and enough variety in music to give everyone something to love.
Changed is a solid album and opens a new, bright era for the band.​"
– John Underdown of JesusFreakHideout.com​
"A new voice on lead vocals, along with a new addition to songwriting,
makes for a new sound for the band, but the departure is not radical.
Sanctus Real has grown through the years into a consistently impressive
AC pop-rock band, and Changed stays the course…the new trio that is
Sanctus Real sounds great…. this speaks to great potential as the band explores their strengths."
– CCM Magazine
A few fans have also shared their thoughts:
" Every song on this album has thought-provoking, meaningful lyrics…..
I enjoy listening to it on repeat; it's that good! A truly well done album…
I highly recommend that you buy it for yourself and enjoy."
"If you're looking for a great CD from top to bottom this is one to get…..
the lyrics are so great and so is the soul and heart behind the music."
"Production and songwriting are at an all time high point for the band…..
Every track could potentially be a hit single."
The band's latest single "Confidence" continues to grow at radio and is currently climbing into Top 30 on Billboard's Monitored chart. It was last fall when they released the first single, "Changed," which they debuted weeks early to help raise money to directly support the community of Rockport, TX, one of the first towns to be hit by Hurricane Harvey. A lyric video is also available for "Changed" by visiting here.
Sanctus Real is also so excited to have partnered with YouVersion Bible App for an eight-day devotional series they wrote recently about their song "Confidence." Thousands of subscribers have already downloaded the series, which can be viewed below.
Additionally, fans were able to hear new songs from Changed as well as their favorite Sanctus Real songs when the band hit the road during their 16-date headlining tour throughout April. Further tour dates are on the books, so be sure to check out their schedule on their site.
"In so many ways we had to work harder on this album than anything we've ever done!" Chris Rohman shares about the release of Changed. "The idea of this being a new beginning for the band, and all without a major label, for us meant that we'd have this one opportunity to show everyone who we are now. We couldn't be more excited for what this release represents for us as a band and how these songs are already making an impact with both new and old fans alike."
##