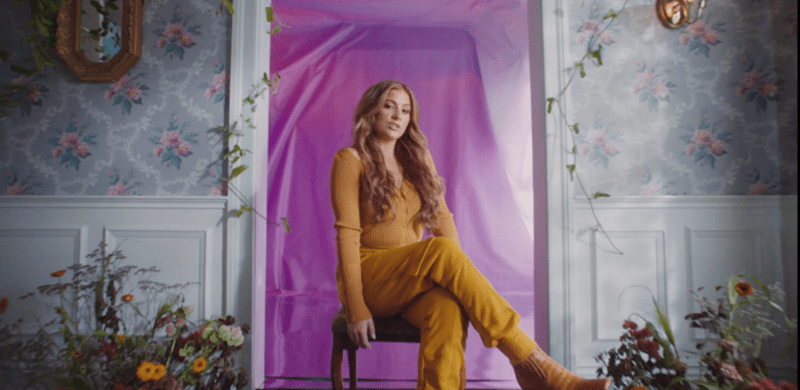 NASHVILLE, TN. – On July 23rd, artist on the rise Riley Clemmons will debut a performance of her latest single "Headspace" at the "Back to Amy" benefit presented by The Recording Academy MusiCares and The Amy Winehouse Foundation. The benefit celebrates Amy's legacy on the 10th anniversary of her passing with music from her early years performed by emerging artists. All proceeds benefit Mental Health Awareness and a mission to remove the stigma associated with mental illness. "Back To Amy" will stream live on Mandolin and simulcast on Qello on smart TVs. Tickets are available HERE.
"It's a huge honor to be part of such an incredible event honoring the legacy of an iconic and brilliant artist like Amy," shares Riley. "I'm massively grateful to MusiCares for all that they do, not only for the industry but the individuals within the music industry. I'm so inspired and moved by the Amy Winehouse Foundation and their passion towards mental health awareness."
In addition to the "Back to Amy" performance, Riley has released the official music video for "Headspace." Filmed over the course of two days in LA, she enlisted the help of director Sebastian Sdaigui (24kGOLDN & Ian Dior, 2 Chainz x Ariana Grande) to create a whimsical journey to rediscover the confidence to be herself, on her own terms. Riley begins alone in a dimly lit house, encounters neighbors from all walks of life as she dances through the street and makes her way to a bus filled with tapestries of blooming flowers. Throughout the video, Riley weaves a story of self-confidence and love, cheering on those around her and encouraging everyone to blossom and grow in their own way. Watch the video for "Headspace" HERE.
"I'm really excited for people to see this video, it's one of my favorite projects that we've been able to do," says Riley. "This was honestly one of the most incredible creative processes I've been a part of. Watching Sebastian, the director of the video, take this song and transform it into a piece of visual art was beautiful and made this such a wonderful collaboration. I hope it reminds people the power of where we choose to put our headspace and who we choose to give our headspace to."
Riley has quickly become one of the hottest developing acts of the summer. Her new album Godsend has propelled her to nearly 250 million global career streams, and she has gained nearly 100,000 Tik Tok followers since its release. Riley was named one of People Magazine's Artists to Watch and appeared on Amazon's "Breakthrough POP," Apple's "New Music Daily," and Spotify's "New Music Friday" playlists. Last week, she released two new versions of her latest single: "Headspace (GOLDHOUSE Remix)" and "Headspace (Live from VEVO)." The Godsend album is now available HERE.
This fall Riley will embark on a 23-date tour throughout the US with 8x GRAMMY Nominee Tauren Wells. The tour kicks off on October 21st in Grand Rapids and make stops in Charlotte, Orlando, Houston, Denver, and Sacramento among others before wrapping on November 21st in Redding, CA. Tickets are available now at www.rileyclemmons.com/tour.
##