Ricky Skaggs To Perform at Ark Encounter for 40 Days & 40 Nights Gospel Music Festival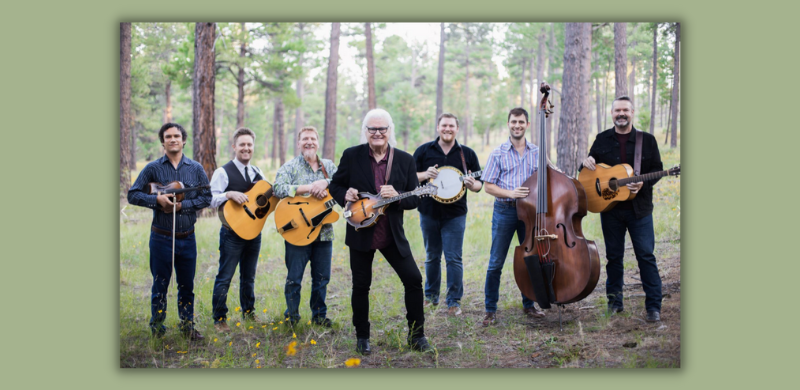 Iconic and legendary multi-award winner Ricky Skaggs will make his debut performance at the Ark Encounter on August 12, 2022. The appearance is a part of the 40 Days & Nights of Gospel Music Festival held at the Williamstown, KY attraction from August 2, 2022 – September 10, 2022.
The annual event, south of Cincinnati, features over 120 concerts along with inspirational messages from sought-after speakers. The concert is included with park admission. The event is sponsored by Christian Healthcare Ministries, Inspiration Cruises & Tours and Singing News Brands.
Ricky is excited to appear at the 40 Days & 40 Nights Gospel Music Festival held at the Ark Encounter. "I remember many years ago when we all heard the news that the Ark was coming to Williamstown, KY, I was so excited and said to my family 'we're going up to see the Ark.' But the business of traveling the roads, doing lots of concerts every year, it just got behind me, so I filed it away but kept it on my bucket list," said Skaggs. "My kids are all grown up and gone and I still haven't got to see the Ark until now! It's gonna be the best of both worlds! On August 12, 2022 not only am I going to see the Ark, but I'm also gonna be performing at the Ark. Wow, thanks God!"
"We believe '40 Days & Nights' will be our largest-attended music event to date, especially with the addition of such names as Ricky Skaggs & Kentucky Thunder, Jimmy Fortune and The Isaacs," said Ray Flynn, president & CEO of Abraham Productions. "We expect many guests will come for more than one day, so the final attendance might end up being even higher than last year's event."
Ken Ham, Ark Encounter CEO, says: "My wife and I love country and bluegrass music. We have attended the Grand Ole Opry many times, including when one of our favorite artists has been featured: Ricky Skaggs. We can't wait to welcome him to The Ark Encounter!"
Additional artists during the event include Hoppers, Triumphant, Ernie Haase & Signature Sound, Isaacs, Legacy Five, Booth Brothers, Jason Crabb, Martins, Selah, Joseph Habedank, Whisnants, and a multitude of others.
##